OppFi announces it will go public via SPAC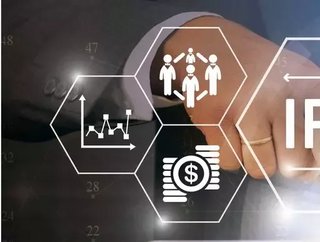 US-based Opportunity Financial is the latest in a long list of fintechs to announce an IPO...
Opportunity Financial (OppFi) the Chicago-based fintech that partners with banks to provide customer loans to those with low credit scores, has announced it is going public.
The company, which is rebranding itself as OppLoans as part of the move, has announced that it will merge with the SPAC FG New America Acquisition Corp., a blank cheque company headquartered in Illinois. 
The Fintech, which started as a direct lender to middle-income consumers and now partners with banks to facilitate loans, will be floated on the New York Stock Exchange and the transaction is expected to close by June. 
The rapid growth of the fintech industry has been driven partly by the number of customers that are underserved by incumbent banks. OppFi targets customers that earn on average, $50,000 a year with low credit scores who therefore cannot access mainstream financial products. 
The company provides instalment loans, assessing borrowers' creditworthiness by examining their employment status, bank account and more. OppFi now largely facilitates small-dollar loans in partnership with small banks.
OppFi's algorithms bypass traditional credit scores, which are not considered the most accurate indicator of a borrower's ability to repay a loan.
Jared Kaplan, OppFi's CEO, explained, "The typical customer talks about 'being laughed out of a bank' or 'denied multiple times' before gaining credit access through our platform."
Fintech IPOs
The fintech's move to go public is just one in a long list of companies that have decided to raise IPOs. BM Technologies and Social Finance recently announced similar plans.
The latest data shows fintech companies require significant amounts of capital to support their aggressive growth strategies. And although venture capital investment in fintech is also thriving, it is accompanied with interest rates and regular repayments. 
Going public is seen as the most viable option for companies, reports suggest. If the IPO is successfully subscribed, the company can then raise the required sum of money essential for its expansion plans. 
Companies that go public have more flexibility to move forward in their growth plans. They also don't need to serve any EMIs or pay high-interest rates on the raised funds. 
Kaplan said, "We had been thinking of going public for some time as the next phase for our business. We happened to find the right partner, we realised we could do it quickly while focusing on the business and we felt the right opportunity was at hand."