Open banking is a sleeping giant
By Andries Smit, CEO and Founder, Upside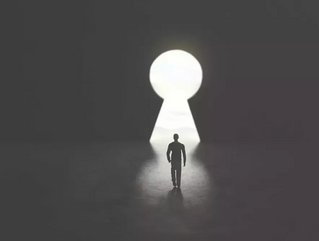 Open banking means one thing to me: a way to help people save and manage their money more effectively...
Open banking means one thing to me: a way to help people save and manage their money more effectively.
Ever since open banking legislation forced the biggest UK banks to open up their precious data in 2018, many companies rushed to make the most of this. Service providers, retailers and fintechs have been trying to give customers visibility of their data, helping them to understand how they use their money through visualisation tools or make well-informed predictions using machine learning. Round up and saving pots have also been the order of the day to many early adopters who presented open banking apps to the masses. 
Open banking remains a mystery
Open banking users in the UK surpassed the one million customer mark at the beginning of 2020, but the reality is, open banking still remains shrouded in mystery for many, with fintechs and businesses having only just scratched the surface of the possible open banking applications so far. 
One reason is that open banking is not widely enough publicised and used. Most consumers think they have to change where they bank if they want to use an open banking solution and consumers are more likely to change their spouse than their bank. Secondly, there's a lot of mistrust around allowing access to bank accounts. There needs to be a concerted effort to educate the public about open banking, what it means and what it actually does for the consumer, which are incidentally all positive outcomes if not overly exciting.
So why is now, more than two years since the UK market welcomed open banking, the time for open APIs to fly? What's changed? The pandemic and economical crisis have changed people, at least for a while. According to a recent survey by Open Up 2020, almost one in five (17%) have started using an online banking service to help with money management goals since lockdown. We live in uncertain times and it's front of mind for consumers, savvy or not, to save money and think about spending - more than ever before. 
Data for cash exchange
Now, imagine a solution which can improve the way businesses, loyalty, new customer acquisition and cashback are operated. Doesn't it sound exciting? Insert a new 'data for cash exchange' opportunity which will see customers automating their savings through the interface of a few macro trends: open banking, machine learning and AI, retailers' change in approach and the wider economic impact of COVID-19. This is exactly where I see the potential of open banking. It enables us to facilitate an amazing feedback loop between consumers and merchants who are looking to give their customers a truly omnichannel experience without any friction in the buying journey. Think the Honey extension but on your mobile, talking between your bank and the retailers to feed cashback straight into your bank!
We need to educate - both consumers and businesses about the sleeping power of open banking. Those fintechs and businesses who grasp the 'data for cash exchange' opportunity, understand the market changes brought by the pandemic and offer a solution, are going to rise and get attention from both consumers and investors, as they help build a nation of savers post-COVID-19. 
This article was contributed by Andries Smit, CEO and Fo under, Upside