OakNorth: helping SMEs flourish through fintech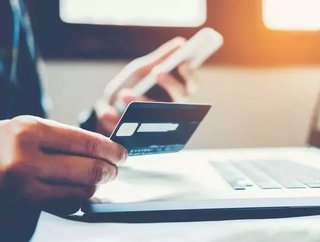 In the past, high street banks each had a bank manager familiar with local businesses, who could approve loans based on knowledge of a small or medium b...
In the past, high street banks each had a bank manager familiar with local businesses, who could approve loans based on knowledge of a small or medium business and its owner.
Amir Nooriala, COO of UK-based challenger bank OakNorth, says that nowadays, with local branches disappearing across the UK and larger financial institutions concentrating on huge capital investments, SMEs have been left significantly underserved. "Those bank managers have gone," he comments. "There's now a central computer. So in a world where people have gone to technology and scale, we can actually recreate the bank manager using artificial intelligence (AI) and machine learning." Enter OakNorth, launched in 2015, which provides business and property loans worth between £500,000 and £45mn in order to help businesses scale and grow.
Becoming COO in July 2018, Nooriala brought with him experience from software and consultancy giants Cisco and Accenture, his own startups, as well as a significant stint at Barclays Investment Bank. "I spent my career working across pretty much every area of tech you can, as well as lots of different operations departments – I've run lots of change programs," he comments. Now, Nooriala is in charge of operations at a fast-growing unicorn which has soared into pole position as the most valuable fintech in Europe – operating directly in the UK and across the continent via licensed platforms. Nooriala cites the hugely underserved SME market as key to the business' rapid growth – at the end of 2017, OakNorth had lent £852mn, and by the end of 2018 this had grown to £2.2bn.
"We've lent £3bn to date and have had £50mn in repayments," Nooriala comments. "So about 15% of our loans have already been repaid and we've never had a default," he adds, illustrating that when served correctly, SMEs can be reliable and lucrative. "As much as it sounds phenomenal that we've gone from zero to profitable, to a multi-billion-dollar loan book, we actually think that's small compared to what we're going to achieve in the next two years." Nooriala's faith in the organisation is shared by outside investors, too, with OakNorth having recently received $440mn in investment from a funding round led by Japanese tech giant SoftBank's $100bn Vision Fund. The company's value was already over $1bn, and this cash injection took it to $2.8bn. 
A lean, agile fintech
OakNorth has leveraged the latest technology in order to provide a bespoke service to clients which cannot be offered by smaller or more corporate lenders. Machine learning deals with the unstructured data provided by clients. "You need to be able to take that spreadsheet – SMEs aren't sophisticated enough to have a big, expensive accounts package – and structure this information." The firm then adds localised market data to this information and uses AI to draw insights. "That's then handed to a human to do analysis on: nobody in our company wastes time doing things that do not add value. They're doing deep credit analysis insights that then lead to underwriting decisions. That's how we can scale and serve these customers in a profitable manner."
And scale OakNorth has – but integral to its success has been retaining a startup mindset. "Businesses can get bloated. Having too much funding is a bad thing: it clouds your vision. Even though we were cash flow positive within 11 months of founding this business, it didn't change our behaviour. Even with several hundred million from Softbank, that still won't change. Every decision will be made commercially – is there a business case? Is there a return on that money within a timeline we're happy with?" For any growing business, Nooriala offers the same advice. "Act as if you have no money, even if you have money. It was that leanness that got you there in the first place."
The company has not only remained lean but also humble, keeping operations and services simple and relevant to customer needs, as well as retaining an original ethos of ensuring employees are valued and feel part of the business, often in more ways than one. In fact, Nooriala himself has invested in the company. "I got shares when I joined and I've bought additional shares since. I believe in the company and I think that earnest mentality our employees have is a massive advantage."
SEE ALSO: 
The Martin Lewis effect
This mentality and attitude took perhaps its greatest test when the business was featured on the popular Money Saving Expert's ITV programme, The Martin Lewis Money Show. The programme, which airs on a Monday night for viewers across the UK, contacted OakNorth on a Thursday to confirm rates as it intended to feature the company the following week. OakNorth readied itself for the so-called Martin Lewis effect: every bank featured on the show receives an overwhelming amount of web traffic, with many sites crashing as a result.
This was a huge opportunity OakNorth had the infrastructure to seize, and the team got to work taking advantage of both a can-do attitude and scalable architecture. "We architected our current technology to scale horizontally," Nooriala explains. "You can bolt on more and more hardware as you need, without having to change the actual code." The company spoke with partner AWS to add more infrastructure for the anticipated surge, as well as bringing the launch date of its new ISA product forward in time for the show. A dedicated team worked throughout the weekend and when Mondy arrived, at OakNorth's TV mention traffic on the website spiked over 50 times. "Nothing crashed, nothing slowed down. People started to deposit money, exploring the ISA product. When you're a brand new bank that's architected correctly, when you build yourself in the cloud, you can scale up for these random events and not crash," Nooriala comments, "and when you have an agile team that's fully motivated and bought into the company, they'll put in the hours to bring something forward."
A future in the cloud
As OakNorth grows, Nooriala is adamant that cloud technology will drive its expansion. "We're not tied to anything. Being on the cloud means we can change a lot quicker, scale up or down on demand. We're not tied to a physical location. In addition, the tools that come from providers like AWS as part and parcel of the cloud experience will allow OakNorth to experiment with new technologies. "That's something key to tech companies: we can experiment, fail, pull out and try something different," he adds. To fulfil Nooriala's lofty ambitions for OakNorth over the next two years, the business will continue to grow organically, looking outside Europe toward APAC and the US to raise more awareness of its service. SoftBank's funding will be used to expand capabilities to North American banks so they, too, can better serve SMEs and the unicorn's AI and machine learning capabilities will be further strengthened to that OakNorth can continue in its aim to help those underserved businesses grow and flourish.