Nubank redefines success for independent digital banks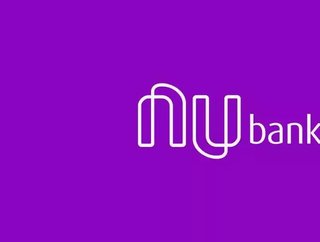 Following a US$400m Series G funding round, Nubank has become one of the most valuable digital banks ever, valued at $25bn...
It has been approximately 18 months since the company's last investment round (raising another $400m) and its fortunes have multiplied significantly in that time: the number of users has increased 183% from 12 million to 34 million, it has spread further across the Latin American continent, and acquired three companies (PlataformaTec, Cognitect and Easynvest).
Since the company achieved positive cash flow in 2018, the generated funds will be used to fuel its expansion beyond Brazil and into Mexico and Colombia. 
Defining a successful digital bank
Nubank's large customer base places it among the largest independent digital banks operating today, and its popularity with investors appears equally enthusiastic.
For its Series G round, the company was joined by , and , as well as previous investors , , , and more.
Central to Nubank's success has been a dedicated mission to "free people from the bureaucracy of the financial system" with tech-based alternatives and give financial control back to customers. 
"We started as a small startup in São Paulo, 2013, offering a credit card with no annual fee and completely controlled by the app. Following the model of success of large global technology companies, we chose to reinvest our revenues in Nubank itself and raise funds with investors in order to accelerate our growth. We are happy with the success of this choice," said the company. 
Banking with a purpose
Proud of its highly customer-centric ethos, Nubank maintains a to track the money customers have saved using its services. At the time of writing this article, the total stands at over R$16bn.
In addition, the bank states that it has:
Saved customers 60 million collective hours by eliminating bank queues
Included 1.8 million customers over 55 (15% of which haven't had a credit card before)
Granted 7.2 million people their first bank account or credit card
This last point is significant: in a country where 46 million people are unbanked, Nubank's presence demonstrates the power and significance of digitally-driven banking as Latin America seeks to bring financial democratisation to its population. 
Image credit: Nubank