NatWest buys back £1.1bn shares from UK Treasury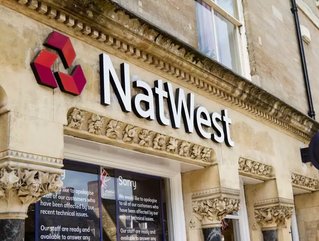 NatWest has bought back £1.1bn of its own shares from the UK Treasury after more than a decade since the 2008 financial crisis and subsequent bailout...
NatWest (formerly the Royal Bank of Scotland) was among the several high-profile government bailouts in the UK banking sector.
Others included HBOS and Lloyds TSB - the latter of which became fully privatised again in 2017. At the peak of the crisis, Lloyds was granted £20.3bn of public money in exchange for a 43% stake in the company.
At the time of writing this article, the UK Government still owns £14bn of NatWest and plans to offload incrementally in order to avoid significant losses. 
The Treasury plans to sell its entire stake in NatWest by 2025, calling today's update "an important step in the government's plan to return institutions brought into public ownership as a result of the 2007-2008 financial crisis to private ownership."
NatWest: Focusing on ESG
Since the beginning of 2021, NatWest has been focused on a variety of ESG programmes such as and incentivising the .
The former, particularly relevant in March because of International Women's Day (see our list), included doubling funding for female-led business from £1bn to £2bn.
From a , the bank specifically identified the lack of funding and scaling opportunities open to businesswomen compared to their male counterparts. 
"The NatWest Accelerator hubs have supported over 1,230 entrepreneurs of which 43% were female and NatWest's ambition is to help create an additional 35,000 new businesses in the UK by the end of 2021," said the bank in a press release.
Such investment could prove crucial to post-COVID-19 economic reconstruction, while the company's initiative focusing on EVs (in partnership with ) could be vital for the future of transport. The scheme includes discounted charging technology, funding options via NatWest, solar and battery tech, and innovative energy tariffs.
"By working with Octopus Energy, we are offering a bundled solution to help people and businesses go green. We are determined to play an active role in the UK's transition to a low carbon economy and this access to EV charging technology will make it easier and more affordable for our customers to make a positive difference to our environment," said James Close, Head of Climate Change, NatWest Group.