Monzo introduces fees to affect a minority of customers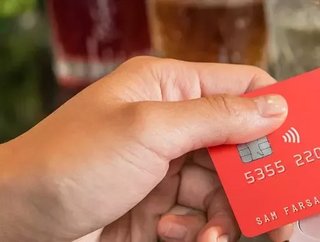 Digital bank Monzo recently notified customers that two new fees will be introduced, but they won't be affecting everyone...
Monzo Bank recently that it will be introducing two new fees but according to the challenger bank, 79% of customers will not be affected by the changes at all. From October 31st, a 3% fee will be introduced on cash withdrawals of over £250 in 30 days in the UK and European Economic Area. This is alongside a new £5 fee for debit card replacements in the UK, however, if your card is stolen, you are a victim of fraud or your card expires you won't have to pay the charge.
Monzo has been transparent about their reasoning of introducing these fees, explaining on its blog that approximately 20% of customers make up more than 80% of its cash machine costs. On average, Monzo customers only withdraw £36 a month, meaning most people wouldn't have been impacted by the new costs anyway. The company hopes the fee will encourage customers to withdraw cash with their other bank or contribute to the costs involved.
Similar reasoning is behind the replacement card fees; Monzo says that 90% of users have never ordered a replacement card, and 99% have never ordered more than two. But again, this small 1% of customers that order more than one card each year total 35% of its total card replacement costs. If you have been a victim of fraud, your card is stolen or of course, your card expires, you are not liable for the fee.
Despite the fact that these fees don't reply to most people anyway, Monzo has made exceptions for those who rely on them more and users who hold a Plus account. Those who are classified as 'relying on Monzo' are:
Paying £500 or more every 35 days or have one active direct debit
Getting a Department for Work and Pensions or Department for Communities' payment (like Universal Credit or a state pension) into your account every 35 days
Getting your student loan paid into your account every 8 months
Having a Joint Account with someone who does one of the above
Below is a summary of the changes (courtesy of Monzo):