Monzo introduces fees to affect a minority of customers
2 min
Digital bank Monzo recently notified customers that two new fees will be introduced, but they won't be affecting everyone...
Monzo Bank recently that it will be introducing two new fees but according to the challenger bank, 79% of customers will not be affected by the changes at all. From October 31st, a 3% fee will be introduced on cash withdrawals of over £250 in 30 days in the UK and European Economic Area. This is alongside a new £5 fee for debit card replacements in the UK, however, if your card is stolen, you are a victim of fraud or your card expires you won't have to pay the charge.
Monzo has been transparent about their reasoning of introducing these fees, explaining on its blog that approximately 20% of customers make up more than 80% of its cash machine costs. On average, Monzo customers only withdraw £36 a month, meaning most people wouldn't have been impacted by the new costs anyway. The company hopes the fee will encourage customers to withdraw cash with their other bank or contribute to the costs involved.
Similar reasoning is behind the replacement card fees; Monzo says that 90% of users have never ordered a replacement card, and 99% have never ordered more than two. But again, this small 1% of customers that order more than one card each year total 35% of its total card replacement costs. If you have been a victim of fraud, your card is stolen or of course, your card expires, you are not liable for the fee.
Despite the fact that these fees don't reply to most people anyway, Monzo has made exceptions for those who rely on them more and users who hold a Plus account. Those who are classified as 'relying on Monzo' are:
Paying £500 or more every 35 days or have one active direct debit
Getting a Department for Work and Pensions or Department for Communities' payment (like Universal Credit or a state pension) into your account every 35 days
Getting your student loan paid into your account every 8 months
Having a Joint Account with someone who does one of the above
Below is a summary of the changes (courtesy of Monzo):
Citizens Bank and Bizagi webinar: Meet the speakers
2 min
In Citizens Bank's upcoming webinar, the company will discuss how digital transformation has enhanced critical banking processes...
In Citizens Bank's upcoming webinar, the company will discuss how digital transformation has enhanced critical banking processes.
There's still time to sign up to the event - 'How Citizens Bank digitally transformed credit card fraud and claims processes' - which will be held on 7 July at 3pm BST. .
Having provided an overview of the and the to be discussed, we'd now like to properly introduce the speakers: , Senior VP at Citizens Bank; , Professional Services Director at Bizagi; and , Senior Director at Blue Prism.
Now in his tenth year at Citizens Bank, Dixon heads up the company's Consumer Banks Intelligent Automation initiatives. Prior to joining, he held previous roles in finance as a COO and a consultant. Dixon also held the rank of Sergeant in the US Army.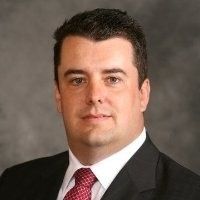 Rhule has had a diverse career that include roles at Nike, FedEx, the US HSS, and more, however a common thread has been his skilled application of technology.
Holding Masters degrees in both IT Systems Management and Project Management (both from Keller Graduate School of Management), Rhule joined Bizagi in 2019. As such, he seems to be a natural asset for the company's mission of creating synergy between businesses and IT.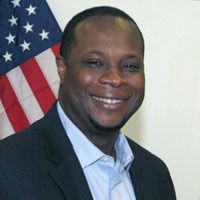 Finally, Jain joined Blue Prism in 2020. He held a variety of executive positions throughout a long and impressive career. In addition to working at Blue Prism, Jain is also an incumbent Instructor in Intelligent Automation at the University of Toronto.
Jain's value to Blue Prism is obvious: the company is positioning itself as a leader in intelligent automation, unlocking opportunities for operational efficiency for over 1,800 businesses across 150 countries.