Mitra Innovation: supporting the digital transformation of finance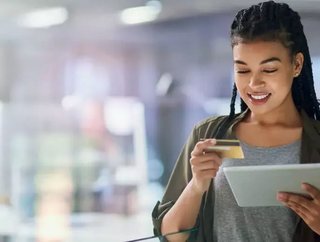 In this month's FinTech Magazine, Ashok Suppiah discusses the rapid digital transformation currently impacting banks across the globe, and how his tech...
In this month's FinTech Magazine, Ashok Suppiah discusses the rapid digital transformation currently impacting banks across the globe, and how his tech startup supports and manages this change.
"If there are complex problems, we like to solve them with simple solutions." This has long been a passion for Ashok Suppiah, CEO and co-founder of tech startup Mitra Innovation, which aims to assist businesses of all shapes and sizes with their digital transformation journeys – with finance being a key area of disruption today.
Suppiah previously worked for the now NASDAQ-listed Virtusa Corporation, which he joined alongside the CEO when it was a 'basement operation'. At the time, Suppiah and Virtusa helped clients progress from Unix to Microsoft Windows, bringing in 100 customers over five years, and even raising US$40mn in venture capital after the dot-com bubble burst. Following this, Suppiah worked for several more startups with varying levels of success, which allowed him to pursue his passion for innovation – and Mitra which he founded has been no exception. "At startups, I was able to bring in simplicity which a lot of large corporates aren't able to action due to various issues," he explains. "I'm more about innovation – how can we simplify complex problems for all the customers, users and employees? If you have to click 10 times to do a task, and that can be made into two clicks – that's what drives us."
Mitra is all about solving complex problems with simple solutions, and this has led to a business that is growing at a rate of 200% year on year. "It's a great place to be," says Suppiah. "We're reinvesting and really growing a lot of our partnerships. We are a customer-first organisation. We like to work with customers, think for them and help them with their digital journey."
For example, MONETA Money Bank is a Czech Republic-based financial institution undergoing a vast digital transformation project. "They went into the market, they selected the WSO2 platform to build their integration capability, and they chose us because we are not only a premier certified partner of WSO2, but we also have the digital capability to deliver a highly scalable platform. We have the ability to accelerate. One of their key criteria was to help them get to market faster," Suppiah explains, adding that while this would have taken MONETA a year or more, it happened within five months thanks to Mitra's support and experience. The WSO2 platform replaced MONETA's entire legacy platform and as such has enabled MONETA to operate more simply and efficiently, thereby improving the experience for the end users and customers – highlighting the reason Suppiah founded Mitra in the first place.
SEE ALSO:
"Millennials and the new, younger generation are going to prefer digital banking as opposed to branch banking," Suppiah observes. "That means a decline in the number of branches, but an increase in their use or adoption, if banks can become digitally savvy. We see that across various organisations in the UK and Europe. We're also in Kenya, Southeast Asia and Australia which has adopted open banking."
If banks fail to digitally transform the customer experience they offer efficiently, Suppiah warns that modern fintech organisations are primed to take over the market. "In the finance sector, the primary driver is open banking and use of open APIs. With that, there's a possibility to involve third parties. The second driver is: what can banks offer beyond the norms of basic offerings? We can already see Barclays, Lloyds, Santander and Royal Bank of Scotland (RBS) are well ahead in this field. If you are a user of one of those banks, you can look up your bank balance from other banks through the app itself – so the open API system is really coming together."
A major challenge in the digital transformation of finance involves integrating many facets of business, such as loan origination, card services and insurance, before the entire business can be transformed. Customers may use a plethora of different online systems and apps for the same bank. "You need to integrate the business before you can integrate the capabilities to the customers, and before you can make it secure," says Suppiah. "That's the biggest challenge." Indeed, customers are expecting a smoother experience and will soon reject having to go through a number of different channels. Legacy technologies within many banks provide a further challenge to this integrated, digital future. "How do you still maintain it, but enable other digital capabilities on top of it?" Suppiah asks, adding that this is where Mitra's integration platform comes in.
In addition, compliance and security will always be key issues in the world of finance, and open banking involving data sharing and collaboration brings this even further into the limelight. Leading UK banks like Santander are implementing open banking and indeed MONETA launched its open banking environment last year. "There are a lot of banks in Poland, Romania and Bulgaria that still need to catch up," Suppiah adds. "So that's a big problem for them because once they open their services and data to third parties, how do they make it secure? Open banking increases the need to be highly secure. Through open banking, you are exposing data to third parties. You are transmitting information about the customer to third parties. That opens up another level of security. Making that secure and compliant is the biggest headache I'm hearing from CIOs."
The third issue Suppiah points to is customer experience. "If they don't get the customer experience right, they could lose customers," he says simply. "I think there's a fear, at least in tier two and three banks, of seeing their customers move to fintechs in the next decade." In order to meet customer expectations, it comes back to developing an increasingly smooth digital experience as mentioned above. "Traditionally, mobile banking apps only did two things: you could check your balance and pay somebody. Now, you can see your mortgage balance, your card, you can set up direct debits… customers are demanding those kinds of functionalities, both on the consumer side and the corporate side."
This can be just as important for business clients as it can for customers on the retail side. "Sometimes we have to make an urgent payment and can't be waiting at a branch or even opening up a laptop," says Suppiah. "This is common for SMEs all over the world – and SMEs are the largest market globally. Demand is increasing for better convenience, secure, reliable service, and the ability to do cross-border business more easily."
Serving SMEs, as well as the local branches of large corporations, requires Mitra to intelligently localise its service while also maintaining its global brand and quality. "We have to adapt to a number of differences, the number one being cultural," Suppiah explains. "In the UK and Europe for example, there are strict vendor evaluation processes with multiple layers, while in eastern Africa of the Middle East, CIOs are more accessible – they make direct decisions; it's more of a trust-based model." Suppiah also cites language as a barrier, with Mitra often utilising local consultants, as well as legality, consumer models and currency fluctuation. "There are a lot of challenges, but therein lie opportunities for us," he adds.
Each relationship Mitra enters into around the world, such as the one with Moneta, is built to last. "For us, every engagement is an interesting engagement," says Suppiah. "We learn from it." As well as learning and collaborating, Suppiah is keen to highlight the ongoing support Mitra provides its clients as the software landscape changes. "We used to buy the application, install it, run it, and if there was a problem, we'd call for support. Traditionally, application developers focused on building the application and doing the 'go live'. Now, if you look at cloud-enabled applications like Google Mail or Office365; you use it every day and there's support to build it. The philosophy behind Mitra is we want to be an end-to-end service provider; we want to help the customer with their strategy, their design, their architecture, and the actual implementation of the product. We help them to go live and then we provide ongoing managed services support."
Going forward, Mitra will not only be a loyal partner and supportive technology vendor for its clients, but the organisation will also take advantage of an increasing demand for digital transformation in the finance and telecommunications space, says Suppiah, especially among large corporations and mid-tier banks in eastern Africa, as well as Europe, the Middle East and Southeast Asia. "We're planning to invest in those markets next year," he adds.
This article first appeared in the February edition of FinTech Magazine.