Mastercard confirms Michael Miebach as new Chief Executive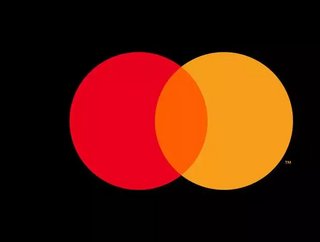 Mastercard has announced that Chief Product Officer, Michael Miebach, will replace Ajay Banga as Chief Executive in 2021 It was reported on 25 February...
Mastercard has announced that Chief Product Officer, Michael Miebach, will replace Ajay Banga as Chief Executive in 2021
It was reported on 25 February by the Financial Times that Banga, who has overseen a period of significant growth for the global payments and technology company, will step aside at the start of next year and assume an Executive Chairman role. 
Banga was appointed as Mastercard Chief Executive in 2010, and since, has overseen revenue growth from $5.5bn to $16.9bn. 
During the same period Mastercard transitioned from a credit card-focused organisation to a more diverse financial services business covering a broader spectrum of payments solutions and services - credit cards now represent under 50% of its revenue, for example. 
Prior to Mastercard, Banga has held several high profile positions including serving on the board of directors at Kraft Foods and roles at Nestlé and Pepsico.
In profile: Michael Miebach
Miebach will become Chief Executive on 1 January 2021. He currently is Mastercard's Chief Product Officer and a member of the company's management committee - as such he is responsible for setting and executing Mastercard's vision and strategy. Below, he discusses Mastercard's ambitions for making an impact on the lives of the unbanked. 
As Chief Product Officer, Miebach has led Mastercard's Products and Innovation organisation, covering:
consumer credit and debt
digital solutions
commercial
real-time payment
processing solutions
prepaid
acceptance
He has also been responsible for overseeing Mastercard Labs, the organisation's global R&D division dedicated to innovative new solutions, and played a key role in the development and execution of the strategy to evolve and diversify the brand - this included leading Mastercard's acquisition of real-time payments infrastructure, Vocalink.
As part of his transition to the role, Miebach will assume the role of president of the Mastercard group on 1 March; he will subsequently oversee the sales, marketing products and technology organisations. 
Miebach is widely regarded for his collaborative approach and dedication to building a more inclusive digital economy that allows everyone to thrive.
Beyond Mastercard
Outside of Mastercard, Miebach is a member of the digital advisory council of Fannie Mae, an organisation that makes sustainable homeownership and workforce rental housing a reality for millions of Americans. He is also a member of the Board of Directors for the nonprofit Accion which gives people across the world the financial tools and services they need to prosper. 
Miebach is also a member of the Board of Directors of the Ronald McDonald House New York City, a charity that offers vital resources and compassionate care to children and their families being treated by the world's leading pediatric cancer hospitals. 
SEE MORE: 
For more information on all topics for FinTech, please take a look at the latest edition of FinTech magazine.