Lloyds partners with Form3 to enhance digital transformation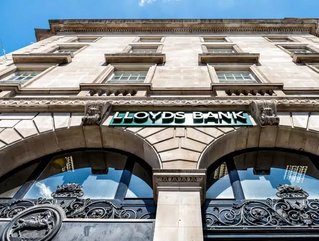 In a recent press release, Lloyds Banking Group (Lloyds) announced that it was partnering with Form3 to accelerate its digital transformation...
In a recent , Lloyds Banking Group (Lloyds) announced that it was partnering with to accelerate its digital transformation.
Founded 4 years ago, Form3 is a FinTech harnessing real-time cloud-based technology to become a disruptive force in the payments sector. On a mission to make transactions faster, more efficient and effective, the company is dedicated to helping the global finance community.
Lloyds hopes that by collaborating with Form3 it will be able to develop a PaaS (payments as a service) platform capable with significantly increased efficiency, thereby transforming a crucial part of its operations.
Unlocking the potential of cloud
Otto Benz, Director of Payments Technical Services at Lloyds commented on the collaboration: 
"Simplifying payments architecture while enhancing security and performance are critical to our digitisation of the Group. The potential of the cloud in payments is enormous and is firmly at the forefront of our strategy. 
"We are committed to working with the most innovative technology providers, including Form3, to deliver a range of solutions that push the boundaries of what's possible while reducing risk and providing customers with an improved digital experience."
Michael Mueller, CEO at Form3, was excited by the prospect of working with Lloyds on this endeavour, citing the combination of its abilities as having best-in-class potential.
"We believe this is an opportunity to support Lloyds' transformation using our rapidly evolving technology. The partnership is breaking new ground in collaboration by enabling Lloyds to utilise best in class software built to harness the unique properties of the cloud."
The beginning of a digital journey
Lloyds' forward-thinking digital transformation has been underway for some time, with this Form3 update merely the latest news in an ongoing process involving other tech luminaries.
Earlier in the year, the company partnered with in a £3bn deal to fulfil its ambitious multi-cloud infrastructure strategy. 
"As the UK's largest digital bank we have made strong progress in transforming not only our systems but also how we work," said Zaka Mian, Group Transformation Director.
"The size of our digital transformation is huge and Google Cloud's capabilities will help drive this forward, increasing the pace of innovation, as well as bringing new services to our customers quickly and at scale. This collaboration gives us a strategic advantage to continue as a leader in banking technology."
Thomas Kurian, CEO at Google Cloud, expressed similarly enthusiastic sentiments:
"Banking customers today expect secure access to their funds, without downtime, and delivered through the modern experiences they receive in other aspects of their lives. 
"We are proud to work with such an established institution as Lloyds, working with them on one of the biggest digital transformation journeys to redefine the next generation of financial services."