Lloyds and Barclays announce expat accounts will close
2 min
British expats living in the EU and banking with Lloyds or Barclays have been informed that their accounts will close at the end of December 2020...
British expats living in the EU and banking with or have been informed that their accounts will
Stemming from unproductive Brexit negotiations, which have not yet managed to define the UK-EU relationship in 2021 and beyond, the root cause for banks' action is an end to 'passporting' - the mutual trade of financial services between the two entities owing to equivalent regulatory frameworks.
"We have written to a small number of customers (13,000) living in affected EU countries to let them know that due to the UK's exit from the EU, regrettably we will no longer be able to provide them with some UK-based banking services," said a spokesperson for Lloyds.
The bank says that it will keep customers abreast of new developments and recommend courses of action. Meanwhile, two of the other Big Four banks, and , have yet to declare that any changes in service will take place.
Is this an opportunity for digital banks?
Although UK-based challenger and neobanks must still hold a relevant EU license to operate on the continent, notable companies in the space, such as Starling Bank, have already started to .
Despite its plans being delayed because of the COVID-19 pandemic, Starling has now returned to actively pursuing an Irish banking license, which, the company hopes, could be its gateway into the EU market.
Furthermore, well-reputed neobanks that are already indigenous to the EU - in Germany and in the Netherlands, for instance - are already available for British expats and boast a simple account opening process.
Whether this crisis for traditional banks will ultimately be profitable for digital competitors remains to be seen. However, with trust in established banks likely shaken and the popularity of online-only alternatives gaining momentum, this development could indicate a preferential shift towards more flexible banking.
Citizens Bank and Bizagi webinar: Meet the speakers
2 min
In Citizens Bank's upcoming webinar, the company will discuss how digital transformation has enhanced critical banking processes...
In Citizens Bank's upcoming webinar, the company will discuss how digital transformation has enhanced critical banking processes.
There's still time to sign up to the event - 'How Citizens Bank digitally transformed credit card fraud and claims processes' - which will be held on 7 July at 3pm BST. .
Having provided an overview of the and the to be discussed, we'd now like to properly introduce the speakers: , Senior VP at Citizens Bank; , Professional Services Director at Bizagi; and , Senior Director at Blue Prism.
Now in his tenth year at Citizens Bank, Dixon heads up the company's Consumer Banks Intelligent Automation initiatives. Prior to joining, he held previous roles in finance as a COO and a consultant. Dixon also held the rank of Sergeant in the US Army.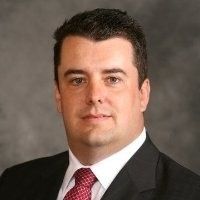 Rhule has had a diverse career that include roles at Nike, FedEx, the US HSS, and more, however a common thread has been his skilled application of technology.
Holding Masters degrees in both IT Systems Management and Project Management (both from Keller Graduate School of Management), Rhule joined Bizagi in 2019. As such, he seems to be a natural asset for the company's mission of creating synergy between businesses and IT.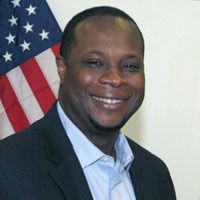 Finally, Jain joined Blue Prism in 2020. He held a variety of executive positions throughout a long and impressive career. In addition to working at Blue Prism, Jain is also an incumbent Instructor in Intelligent Automation at the University of Toronto.
Jain's value to Blue Prism is obvious: the company is positioning itself as a leader in intelligent automation, unlocking opportunities for operational efficiency for over 1,800 businesses across 150 countries.