Klarna launches Klarna Kosma division for Open Banking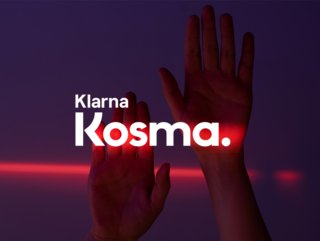 Klarna has launched Klarna Kosma, which is a sub-brand and business unit to harness the rapid growth of its Open Banking platform
Buy now, pay later (BNPL) giant Klarna, has launched 'Klarna Kosma', a sub-brand and business unit to harness the rapid growth of its world-leading Open Banking platform.
Kosma will provide financial institutions, fintechs and merchants with connectivity to build the next generation of fintech apps and services by providing secure access to 15,000 banks in 24 countries around the world through a single API.
The new business unit will harness the growth Klarna has seen in this area, having more than doubled the number of connected banks in the past year. According to the company, Kosma processes close to a billion information requests to bank accounts each year.
"With Kosma we are opening up the power of our proprietary Open Banking platform and technology to banks, merchants and fintechs who share our dream of a world where consumers own their data and banks compete for customers by delivering value, not by locking in data," says Yaron Shaer, CTO, Klarna.
A dedicated business for open banking
Klarna first entered the Open Banking space when it acquired SOFORT, a leading direct bank-to-bank payment service in Germany, in 2014. Since then Klarna has developed the service, expanding it into 24 markets, and begun to use Open Banking to power additional in-house services.
Klarna now uses Open Banking to power Account Insight Services (AIS) which provide spending insights to millions of shoppers directly in the Klarna shopping app, and to provide additional, real-time data to make even more responsible lending decisions for Klarna payment methods.
"Over the past year, the demand for Open Banking services from financial institutions and fintech start-ups, has reached a tipping point," says Wilko Klaassen, VP, Klarna Kosma, "which is why we have built a dedicated business unit which brings together engineering, product management, sales and marketing all together in the same team to focus on this $15bn, fast-growing market."
A new generation of digital invoices
The platform is already being used to power a broad range of business and consumer-focussed innovations.
For example, FINOM, is an Amsterdam-based start-up which offers financial management, business banking, and billing services has integrated with Klarna to create a new generation of digital invoices, which include a 'Pay Now' button which allows the payment directly from the invoice.
Konstantin Stiskin, supervisory board member and co-founder at FINOM says: "Over 5000 business clients of FINOM are already using Klarna solutions to improve their lives. Professionals and SMEs are the backbone of the European economy, but they are largely underserved when it comes to banking and financial services. At FINOM we work everyday to address this issue, providing European entrepreneurs the best tools to make their work and life easier."
Image: Klarna