JPMorgan brings digital brand 'Chase' to UK retail banking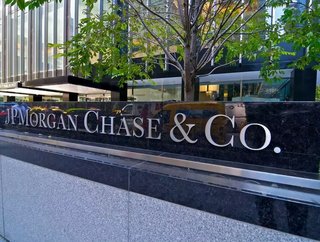 US multinational JPMorgan will be introducing a new digital retail bank to the UK finance market under the Chase brand name...
While digital-only challenger banks are often associated with enhanced levels of service and a better overall customer experience, they are similarly criticised for poor financial stability and untrustworthiness by dint of being new. Chase has been designed to retain the benefits of a digital bank while countenancing the drawbacks via JPMorgan's established name.
The company has stated that its offering will be delivered through an innovative mobile app and specifically tailored to the UK market.
The UK: A vibrant and competitive market
Headquartered in Canary Wharf, London, and supported by a customer service centre in Edinburgh, Chase's launch has reportedly created 400 new jobs.
Gordon Smith, CEO of Consumer & Community Banking and co-President of JPMorgan Chase, explained the development by calling the UK a "vibrant and highly competitive consumer banking marketplace."
The decision to create a digital bank resulted from research into which areas of customers' lives JPMorgan could have the greatest impact. With domestic challenger banks like , and capturing the imaginations of British consumers, Chase saw an opportunity for incumbent banking to overtake the newcomers. 
"We are bringing Chase to the UK because we want to provide customers with a new banking choice – one that will enable them to benefit from a simple and exceptional banking experience, built on the significant capabilities of JPMorgan Chase," added Smith.
Are incumbents gaining an advantage?
Last week, it was that Monzo's founder Tom Blomfield was departing from the company. This blow to the company was compounded by analysis from GlobalData, which indicated that the digital bank's annual loss of revenue was unsustainable. 
Although Monzo still remains highly popular with consumers in the UK, the spectre of Australia's now-defunct Xinja Bank looms as a grim portent to those who do not address flaws in their revenue-generation activities.
Whether JPMorgan's actions represent the established industry smelling blood or simply an effort to diversify remains to be seen. However, there is no denying that the bank's long history combined with a well-designed digital experience could be a powerful combination.
"Our decision to launch a digital retail bank in the U.K. is a milestone, introducing British consumers to our retail products for the first time," commented Daniel Pinto, JPMorgan Chase's London-based co-President. 
"This new endeavour underscores our commitment to a country where we have deep roots, thousands of employees and offices established for over 160 years."