Jane Fraser makes history as Citi's next CEO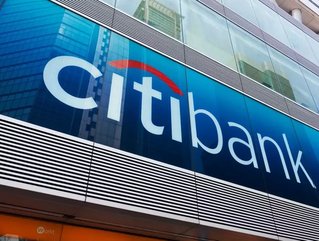 Following Michael Corbat's announcement that he is stepping down as Citi's CEO, Jane Fraser has been selected by the board as his successor...
Following , Jane Fraser has been selected by the board as his successor.
Officially the first female CEO of a leading Wall Street investment bank, Fraser's ascension is a landmark decision, with the company ruling that the depth and breadth of her experience more than qualify her to take over leadership from Corbat.
"The Board deeply appreciates Mike's many contributions to Citi, and he will leave the firm in a much stronger position than he found it," stated John C. Dugan, Chair of the Board of Directors.
"I have worked with Jane for many years and am proud to have her succeed me. With her leadership, experience and values, I know she will make an outstanding CEO," Corbat himself added.
Serving clients and making communities stronger
Currently the President of Citi and holding responsibilities across every aspect of consumer business in 19 countries, including mortgages, retail and wealth management, Fraser's 16-year career, which began as 'Head of Client Strategy', as been long and well-developed.
Having earned an MA in Economics from the University of Cambridge (1985 to 1988) and an MBA from Harvard Business School (1992 to 1994), she has both the education and resume befitting a leader of one of the world's largest banking organisations.
"I am honoured by the Board's decision and grateful to Mike for his leadership and support. The way our team has come together during this pandemic shows what Citi is made of," she said in the company's press release.
"I will do everything I can to make all of our stakeholders proud of our firm as we continue to build a better bank and improve our returns.
"Citi is an incredible institution with a proud history and a bright future. I am excited to join with my colleagues in writing the next chapter," she concluded.