Intangible assets will reshape banks' value post-COVID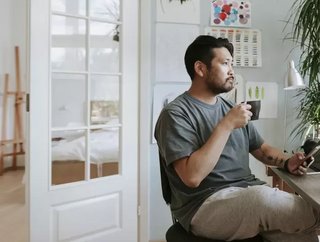 With commentary from Broadridge and Clear Review, we determine how COVID-19 has changed HR and why intangible assets are giving banks a competitive edge
Shifting generational attitudes, technological innovation, and the COVID-19 pandemic have come together to make human capital resource planning one of the most defining aspects of financial strategy, and this is no less true in banking.
Now that an estimated 71% of global customers are opting to use digital banking channels weekly and record numbers of physical branches are subsequently closing even as the pandemic begins to ease, it should come as no surprise that the way bank staff operate is changing too. 
Remote working goes mainstream
Nick Gallimore, Director of Talent Transformation at human capital management software firm Clear Review, clearly believes that this change won't dissipate any time soon, "[COVID-19] has proved that remote working is not only possible for the banking sector, but that, under the right circumstances, it can actually be more productive than traditional working models." In fact, Gallimore suggests that banks' individual approaches to remote working will form an important point of competitive differentiation in the talent market. This is an opinion that appears to broadly conform with public opinion, which indicates a general preference for 'hybrid' (i.e. a set number of days both in and out of the office) working structures moving forwards. 
Previously, structuring bank workers in this way was undesirable for businesses, particularly in an environment that both prioritised face-to-face engagement and lacked mature digital platforms to make it feasible. According to Richard Stingi, Chief Human Resources Officer at Broadridge Financial Solutions, recent events ("like nothing in modern business history") have upended this paradigm. Focusing particularly on the hiring and talent acquisition aspect, he highlights three notable benefits:
A more streamlined interview process using video conferencing applications that eliminated the necessity for travel or "ducking out of the office"

The dissolution of geographic boundaries when sourcing talent

A new 'connected workplace' mentality that emphasises flexibility and employee satisfaction
Culture and the war on talent
At the same time, a rise in the desire for staff composition to reflect a bank's cultural values, particularly diversity and inclusion, also indicates that there is a tangible business case for changing the status quo. "Greater diversity within organisations leads to greater innovation, higher quality outputs, and ultimately better financial results," states Stingi. "The sooner companies rewrite the rules about where they recruit from, how they bring talent into the fold, and how they retain that talent, the sooner we will achieve greater workplace diversity as an industry."
Gallimore generally agrees but also goes one step further: banks' focus on these issues ultimately stems from society's own concern; if they do not accommodate modern values, they face a long-term downturn as top talent goes elsewhere. "We are already seeing a real shift in candidate behaviour, and the inclusivity of an organisation has moved right to the top level of importance when candidates are assessing employers' brands."
What Gallimore is alluding to is the ongoing 'war on talent', which is only becoming more crucial as technology is increasingly linked with finance. According to Stingi, winning in the current financial environment will be predicated on maintaining an emphasis on 'flexibility', thereby enabling employees to skip long commutes and spend more time with their families without sacrificing productivity.
"However, the flexibility in the work environment is in some ways a double-edged sword, as talent retention is just as important as talent sourcing, and new flexibility gives way to current employees deciding to change careers," he adds. "It is, therefore, more important than ever to remain connected with current staff." Gallimore also suggests that present hiring issues are more of a cultural constraint within banks than a 'scarcity' of talent per se. "Many financial organisations make the mistake of creating very narrow definitions of what 'good' looks like. The businesses that will thrive in the post-pandemic era are those who focus on hiring people based on the true predictors of success: cognitive ability, soft skills, value, and behavioural fit."
Prioritising intangible assets
Shifting generational demographics and attitudes are magnifying the ongoing reassessment of corporate value - the 2015 Cone Communications Millennial CSR Study found:
90% of millennials are willing to switch brands based on their values

66% engage with CSR/ESG via social media

62% would willingly take a pay cut to work for a more responsible company
It should be noted that all of these statistics were higher than the US average. Therefore, it appears that a bank's future success is becoming increasingly grounded in the richness of its intangible assets (culture, values, goals, strategy, employee engagement, etc.) Both Gallimore and Stingi consider this expansion of employee consciousness in finance to be an unequivocally good thing. "As this younger generation begins careers in financial services, they will redefine the inputs that shape the market," says Stingi.
The next generation will also change what the future of work itself looks like in financial services. They are looking for flexibility and are taking advantage of this unique moment in time to do so." As such, post-COVID banks are likely to emerge as brands more focused on social issues and employee well-being. In this new arena, individual corporate approaches will form the basis of value propositions for both new and existing employees. 
Looking ahead to 2022 and beyond, Gallimore warns of the high levels of "attrition debt" built up in a job market blighted by pandemic-related uncertainty. "As that confidence begins to return, and as businesses show their hands on hybrid working moving forwards, I expect a significant amount of employee turnover." At that moment of reckoning, he argues, the importance of company culture will be thrown into sharp relief.
Stingi concludes by pointing out that COVID-19 has placed new emphasis on the importance of HR departments and leaders, particularly as they established employee well-being strategies. "Now, more than ever, HR executives need to view themselves as a critical support system of their company's overall well-being." Hopefully, the current global health crisis will soon be consigned to the annals of history. Banks must ensure that the lessons learned during this time are not similarly forgotten.