HSBC introduces recycled plastic cards for greener banking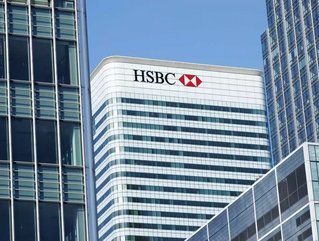 Multinational bank HSBC has announced a new sustainability programme to remove single-use PVC from its operations by 2026...
Instead, will introduce recycled plastic (rPVC) in the manufacturing process of its debit, credit, and commercial cards.
This simple transition is calculated to save 161 tonnes of CO2 and 73 tonnes of plastic per year. The bank's long-term vision is to reach net-zero carbon emissions across its supply chain by 2030 or sooner.
Roll-out of the new cards has, in fact, already begun: Malaysia was the first to receive them in January 2021, followed by Sri Lanka in April. Next up will be the UK and then Australia, Canada, Indonesia, Macau, Mexico, Singapore, UAE, and the US by the end of the year.
Transitioning to eco-friendly finance
HSBC's move is analogous to other examples in the broader sector; an accelerated developmental focus on 'finance for good', and particularly eco-friendly finance, is capturing the market.
Other examples can be found in banking (), fintech (), and payments solutions (). However, HSBC has made it particularly clear how important it considers finance's role in creating a more sustainable society.
Research conducted on the bank's behalf by found that 77% of those surveyed agreed with this sentiment. Furthermore, 67% exhibited an active interest in sustainably manufactured payment cards, 92% believed banks should be actively engaged with environmental preservation, and 87% expected to be offered eco-friendly cards.
Building a sustainable future
Considering this move to be an important step towards achieving HSBC's overall vision, Taylan Turan, Group Head of Customers, Products and Strategy, said, "HSBC is committed to achieving net zero by 2050 or sooner; and we've pledged to work with our customers in all sectors to reduce emissions. 
"Evolving our payment cards to eliminate single-use plastic cards is part of our aim to be net zero in our operations and supply chain by 2030 or sooner. New sustainable materials, such as rPVC, offer the financial services industry a clear way to accelerate its efforts to build a more sustainable future, and we're proud to be part of a movement which is gathering momentum across the world."