How Monzo is helping users overcome gambling addictions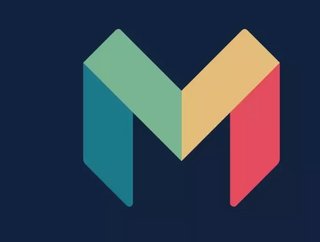 FinTech takes a closer look at how the challenger bank Monzo is helping its users to overcome gambling addictions through its in-app solutions. Monzo h...
FinTech takes a closer look at how the challenger bank Monzo is helping its users to overcome gambling addictions through its in-app solutions.
Monzo has been the challenger bank darling of the UK for a couple of years now, working continuously to update its services in order to provide solutions that will improve the lives of its users. Just last week, it announced that it would be providing an in-app credit checker that would allow customers monthly insights into how best to improve their credit.
One major area of focus for Monzo and its CEO Tom Blomfield, is that of financial management in relation to addiction. According to an interview with Wired, Blomfield believes in creating a challenger bank that doesn't just create cool features, but one that is ethical. To achieve this, Monzo has been building new solutions to assist users in managing their own addictions. 
Solutions to support people to self-exclude from gambling
The most important solution created by Monzo is its spending blocker.
According to the Royal College of Psychiatrists, gambling is one of the biggest addictions, and this is inextricably linked to finances. According to GambleAware, 80% of people seeking help for a gambling addiction also reported being in debt.
Following the feedback from a number of customers, Monzo introduced the gambling blocker, which allows users to block themselves from making gambling transactions on their Monzo accounts. Users can access this under 'controls' in settings, where there will be a switch to turn on the gambling block option. To turn the block off, users will need to speak to a member of customer service, where they will need to answer a number of questions. Of course, this isn't the ultimate solution to an addiction, but it is important to see that banks are taking steps to protect their customers and give them as much help as possible when managing their finances. 
A number of customers have since come forward to share their experiences, saying that the block on the app has helped them to beat their gambling debt. Danny Cheetham, a gambling addict, shared his journey with the challenger bank, and said "things really started to change when I started using the gambling block with Monzo. I know my card will get rejected for any gambling transactions I try to make. I've also got a limit so I can only take out £20 a day in cash."
SEE MORE: 
Did you know? Monzo customers can see their 2019 year in review for a summary of spending habits. 
To find out more information/advice/help surrounding gambling addiction please visit: www.begambleaware.org
For more information on all topics for FinTech, please take a look at the latest edition of FinTech magazine.
Follow us on LinkedIn and Twitter.