How important is digital leadership in banking?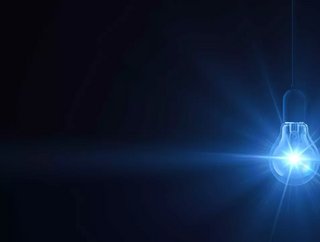 Incumbent banks can digitally transform their business models and better serve customers with strong leadership, says Accenture...
The traditional banking industry continues to face digital disruption. Legacy systems and infrastructure, an increasingly competitive market and the entry of non-banking Big Tech players are all digital pinch points. 
It is little surprise, then, that strong digital leadership is an essential part of any successful digital transformation. 
In a 2019 study, Accenture discussed the importance of digital leadership. It did this by better understanding the economic performance of banks and how it correlated with digital maturity. 
To establish digital maturity, Accenture analysed 161 retail and commercial banks from 20 countries. 
This took into consideration, among other things, internal investments or acquisitions in the digital sphere, external validation with regards to digital prowess and digital commitment and ambition. 
Accenture found that: 
12% of banks, or 19 of 161, fell under the category of digital focused. This, it said, is a small group of banks fully committed to digital transformation and with clear intent to shift to a different banking model.
38% of banks, or 61 of 161, were digitally active. This category identifies those institutions in the transformative phase but without an overall sense of cohesion to their efforts. 
50% of banks, or 81 of 161, fell under the category of the rest. This group of banks have made little visible progress on digital transformation.
Based on this research, Accenture then looked to understand whether effective digital leadership - which has driven the above statistics - also had other impacts on banks' success. 
SEE MORE:
It found that bank valuations were correlated with digital maturity - those digital focused banks, for example, were the only ones with a price-to-book ratio above 1x. 
In addition, it said, the gap to the rest of the industry is widening while "digital maturity is associated with a higher market premium and a better return on capital". 
Looking more broadly, Accenture said that "digitally enabled cost reduction is the first necessary step in building a future-ready bank and positioning it to win in a digital economy". 
Further to this, it made five recommendations for all banks to increase future revenue growth:
Make new products or business models truly new to overhaul the customer journey
View unicorns as exceptions, not rules, and support broad lifestyle platform plays
Control platform services in order to earn sustainable revenue
Reinvent core investment approaches and have a more strategic approach to economic outcomes
Change the business model to be more proposition-centric and consider new innovations such as digital factories

Find out more on digital leadership from Accenture here.
For more information on all topics for FinTech, please take a look at the latest edition of FinTech magazine.
Follow us on LinkedIn and Twitter.