How digital banks E-20 and Liv are keeping Emirates NBD fresh
4 min
As Emirates NBD announces a net profit increase of up to 44% year-on-year to AED14.5bnin its 2019 results, we look at the strategy driving the bank's...
As Emirates NBD announces a net profit increase of up to 44% year-on-year to AED14.5bn in its 2019 results, we look at the strategy driving the bank's growth 
The philosophy at the heart of Emirates' vision can be encompassed by a phrase often said by CEO, Shayne Nelson: "We shouldn't be a bank that does tech, we should be a tech company that does banking." To build upon this ethos, Emirates NBD created two new digital banks: Liv, a digital lifestyle banking app for millennials, which was launched in 2017; and E20, which launched at the end of September 2019, designed for SME enterprises. 
"These were created because there was a demand for them," says Richard Morton, Associate Vice President for Legal, Emirates NBD. "It was a very deliberate choice to make Liv and E20 separate brands from the ENBD. The idea is to provide a user experience that provides a much wider platform than traditional banking. Liv and E-20 accommodate younger generations that are more attracted to the variety of services on these platforms, and the ease and speed of digital banking." 
As Morton states, the need for banks with which users can personally identify with is the future, and this approach has clearly been successful as Liv already has over 300,000 clients, with that number rapidly rising. "This shows us that there was demand and we are meeting that demand." Both of these platforms harness AI and Big Data to better understand customer behavior and to provide a more tailored experience, but Morton notes that there will of course always be regulatory challenges around this. 
"GDPR is a huge variable when looking at various platforms, and companies should be very cautious and deliberate about how they access these platforms and the use of the data on those platforms. AI is a great tool and it will only become more interesting as its analytical capabilities become more advanced, but GDPR needs to be embedded into the DNA of the company because the risks are enormous. The sole purpose of AI and the use of Big Data is to improve the client's experience, and we certainly invest a lot of time and resources into ensuring an excellent client experience, but we also invest a lot of time and resources into cybersecurity, privacy and confidentiality." 
SEE MORE: 
It is this passionate drive to cater to customer demand and its diligence with regulatory challenges that Morton believes gives Emirates NBD its competitive edge. The same cautious approach is applicable to cloud capabilities. "There is still concern around the cloud and how information is secured, even more so for a bank," Morton explains. "It's important for us that the legal department compliments the facilitation of new ideas. Tech moves much faster than law and we have to ensure that the risks are well analysed, documented and mitigated, but they will never be eliminated."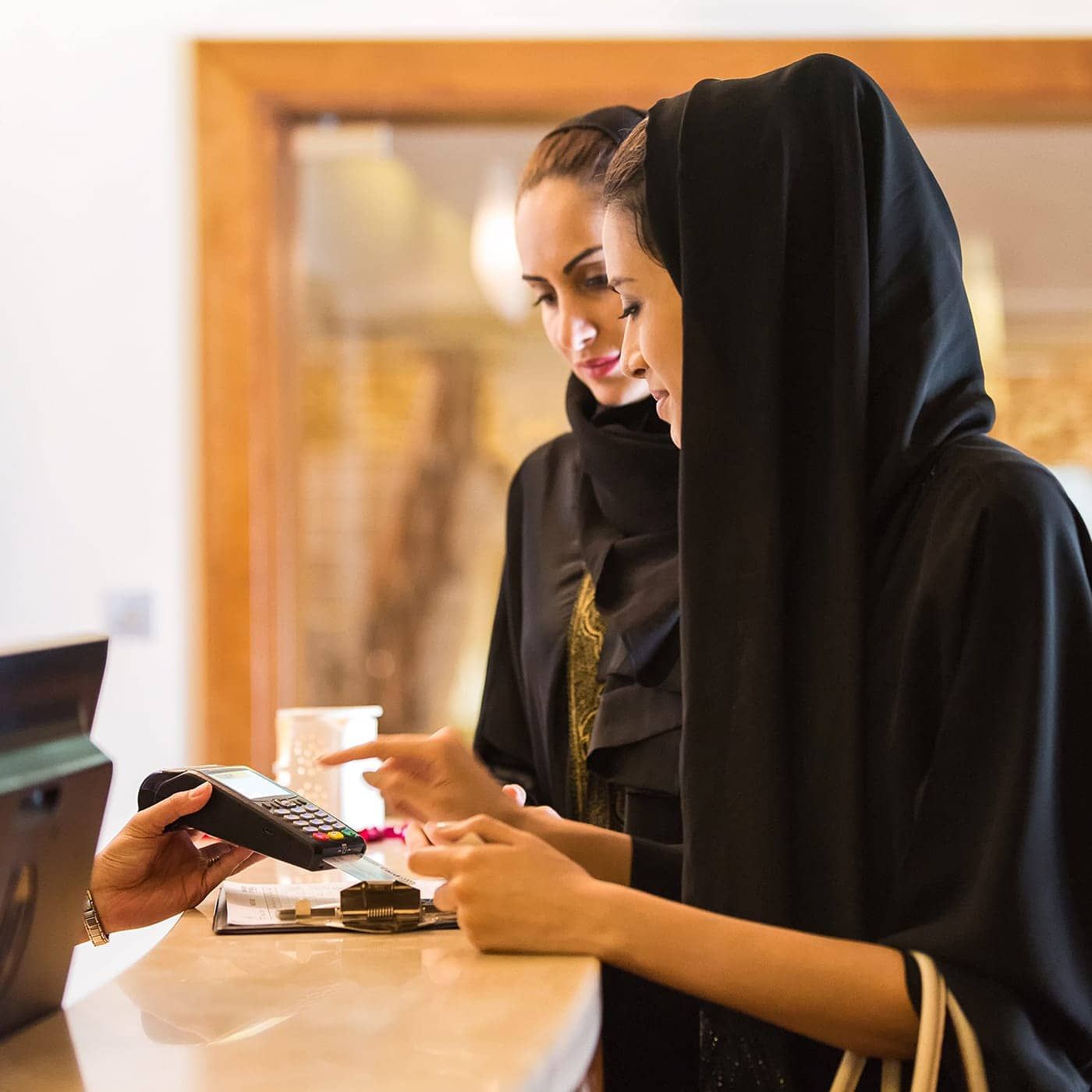 Morton has been particularly impressed with the speed and accuracy of the transformation of the bank over the last year. "CIO Miguel Rio Tinto has worked incredibly hard and the results show: it has been profound across the landscape." Morton also commends the management of Liv CEO, Jayesh Patel, and Evans Munyuki, CDO and founder of E20, both of whom Morton describes as "really carrying the innovation of future banking." As Morton and Emirates NBD move forward, they anticipate the growth of E20 and Liv and the role that both will play in Dubai's drive to going paperless. "The government in Dubai has been incredibly innovative and supportive in its promotion of new technologies, and its drive to be the first truly paperless city," explains Morton. "What's most compelling about the future isn't just the bank, but the entire region and its regulatory landscape. We've been given the opportunity to serve our customers in entirely new ways." Morton considers Emirates as "the vanguard of the Middle East" and believes that the bank is well on its way to become one of the world's most innovative banks.
To discover the full story on the digital transformation taking place at Emirates NBD, read our brochure, here.
For more information on all topics for FinTech, please take a look at the latest edition of FinTech magazine.
Last chance: Register for AWS' webinar on modern banking now
1 min
AWS' webinar, also featuring Goldman Sachs, promises to provide the banking and payments sectors with the strategies they need for modernisation
'How to modernise transaction banking and payments through AWS Marketplace' will be taking place on 22 June 2021 at 10am BST. This is the last opportunity to sign up for what is sure to be an invaluable webinar event.
Esther F. Mendez, Worldwide Banking and Payments Partner Development Lead at AWS; and Angelos Anastasiou, Chief Solutions Architect, Transaction Banking at Goldman Sachs, will discuss:
Leveraging automation tech and data to drive business growth

Meeting compliance mandates and creating better standards for governance and security

How to utilise AWS Marketplace's third-party solutions to meet customer expectations, even as they continually change 
There's still time to find out more about:
Have you registered for AWS' webinar? If not, sign up now.