Gauging the Benefits of Open Banking for Small Businesses
By Marria Qibtia Sikandar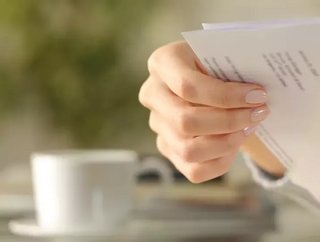 For SMB's to flourish exponentially, the Open Banking route provides convenient solutions by streamlining the financial payment and management processes
It is estimated that about 3 million customers in the UK have used Open Banking. Regardless of this number, there are many small business owners who have still not heard of Open Banking and are hence unaware of what it entails. In this article, we share with you six major benefits of Open Banking that can help accelerate the financial outputs to your small business, enabling it to thrive well.
What exactly is Open Banking?
Open Banking can be defined as a simple yet secure means of giving away access of your financial information to Third Party Providers (TPP's). It came to be created not only as a means of protecting customers but also to pioneer innovation in the Banking and Financial services industry.
Benefits of Open Banking
Open Banking heralds numerous benefits for small businesses. These benefits have the potential of accelerating the growth potential of small businesses.  Let's have a look at some of these benefits:
Easier and Seamless Business Processes
Staying on top of SMB's is a challenging endeavour. To do so effectively, business owners are expected to focus their attention on auditing, management of payroll and accounting. This is where Open Banking can prove to be useful to Small Businesses. It helps the access of financial data by financial institutions to make management processes seamless for SMB's. When these responsibilities are delegated to an outside party by the SMB owners, they can focus more of their energies on improving relationships with employees, looking after the brand's marketing efforts and also in strategising to improve their services.
Manual Tasks Automation
Digital automation of tasks requires the accessibility of data. Integrated systems have an opportunity to function well when financial service providers have easier access to data. Automation by virtue of its long-term cost efficacy is a worthwhile investment since the world is getting digitised rapidly. To stay in the game and to flourish their prospects of growth, SMB's must consider the open banking approach for their financial goals. 
Zero Chargebacks
If you are a SMB that takes credit and debit cards, moving away from card payments to direct bank payments is bound to reap huge benefits for your business. Chargebacks can be defined as the payment reversals requested by customers who desire to reverse a card-based payment. With open banking payments, there are zero chargebacks. 
Convenient Loan Accessibility
With Open Banking, small business loans are convenient to access by SMB's. Since SMB's usually require loans for the improvement of their business processes and streamlining of their marketing efforts, open banking provides a good opportunity. This is because it enables to easily determine their eligibility to receive loans without having to submit financial statements and necessary documents manually. This saves the time, effort and resources of both business owners as well as lending organisations.
Cost Reduction
With Open Banking, SMB's can reduce their merchant service fees as there isn't a dire need for Card readers and POS terminals. This is mainly possible due to reduced Fraud and absence of acquirer, Mastercard and Visa fees. Open Banking also supports large payments, that too at reduced fees, in comparison to card-based payments.
Improvement in Customer Experience 
Open Banking provides an improved customer experience to the users. Where online banking payments require a card reader and your personal login details, mobile-initiated banking payments require biometrics, usually in the form of Face ID or thumbprints, to secure and approve the payments process. Open banking payments can be approved easily while using your mobile banking application. This is possible because your mobile banking application has built-in 2-factor authentication using device identifiers and face ID, thumbprint or pin.