French neobank Anytime snapped up by Orange Bank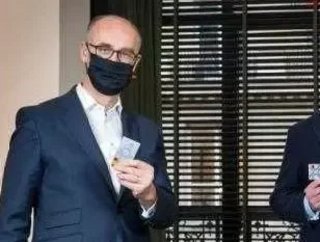 The telco's banking arm makes move into French SME market with plans to expand across the continent...
French neobank Anytime has been acquired by Orange Bank, extending the telco's banking division into the SME and freelance professionals market. 
The merger will provide Orange Bank, launched in France three years ago as a consumer bank, with greater access to the nation's small business market, a flourishing sector of more than three million enterprises, according to European Commission figures.  
Profitable since 2018, Anytime offers SMEs mobile banking solutions to simplify financial management. Services include invoicing and management of pending invoices, automatic account updates and various cash flow optimisation tools. It will continue to offer these services while operating as a wholly-owned subsidiary under its current management, including co-founders Damien Dupouy and Thierry Peyre, who say the merger "will enable us to offer a greater range of business services". 
These include a suite of new financial and digital management tools tailored to small businesses, alongside loans and insurance, financial advice and further halo effects of the wider Orange brand. 
European roll out
In the short term, Anytime will continue to offer services through its own app and website, though accounts and services will gradually be weaved into Orange's other channels, including its network of bricks and mortar stores. Beginning in Anytime's domestic French market, Orange says it will target SMEs and freelancers in other European countries in the future, rolling out services across the continent. 
"Anytime's entry into the Orange Bank family marks a new development opportunity for us in a high-value market segment while establishing strong synergies with Orange Bank and Orange," says Paul de Leusse, CEO of Orange Bank

Pictured (L-R): Paul de Leusse, Stéphane Richard and Damien Dupouy