Five revenue-generating ideas for fintech/bank partnerships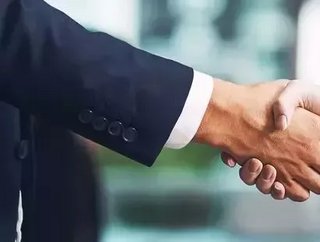 Collaborative approaches to boost the fintech sector by teaming with, rather than seeking to disrupt, established banks...
The fintech industry worldwide has grown very successfully over the past decade. But since the global pandemic, start-ups have suffered through a lack of investment from areas that previously have supported the new financial technology revolution. Suddenly, funds in many places have dried up, or are being more cautiously spent. Therefore, new market entrants are having a tough time. 
More collaborations with banks would be beneficial because banks and fintechs make the perfect bedfellows. Fintechs assist banks by providing services that would take years of investment and development to carry out. Fintechs also help banks scale their distribution of products more swiftly and economically than they could manage alone. 
Here are five revenue-generating strategies that will boost the fintech sector through bank collaborations:
1) Wealth Transfer Management
Banks focus far more on inheritances than the wealth transfer process, which is a complex matter that customers struggle with. There are fintechs that are already capitalizing on this opportunity to provide user-friendly, cost-effective digital services for estate planning, settlement and probate issues. These services would provide an opportunity for fintechs to engage with a wider customer base, and for banks to offer customers new services through their partnership option.
2) Subscription services
The average US household pays around 13 subscription services a year. Subscription management is another service fintechs and banks could manage together. Keeping track of all those subscriptions is tiresome for customers, but there are several mobile apps that can monitor them. This would give customers the option to; buy new subscriptions, track their spending, compare their deals with other subscribers and cancel subscriptions that are no longer wanted, all through their bank.
3) I.D. security and data protection
Now, more than ever before, security is big business. The more advanced cyber crime becomes, the more secure accounts must be. Fintechs can offer the perfect partnership with banks, to manage data breaching and security services for customers. Banks need to review data breaches and identity protection as a standard part of financial health. They can achieve this by bolstering their digital platforms with I.D. security tools to support free credit scores.
4) Bill payments
Bank customers rarely manage their bill payments through the bank's own portals. Instead, the vast majority of people pay bills directly. If customers paid their bills through the banking portal, it would provide banks with the opportunity to expand their services and assist their customers to make better financial decisions. This would increase loyalty and secure long-term customer relationships.
5) Cryptocurrency Investing
Crypto currency trading has risen in popularity since 2020 – and one in 10 American adults now either own or use cryptocurrency for buying. PayPal will soon offer crypto purchasing via its portals and apps. However, banks in general don't allow customers to buy cryptocurrencies via their cards because they only handle traditional currencies. The fact that cryptos are now going mainstream, means this must change soon. If banks partner with fintechs, the collaboration would enable to them to offer customers crypto services, thus generating revenue for both parties.