First Women's Bank taps Fiserv to serve 'women's economy'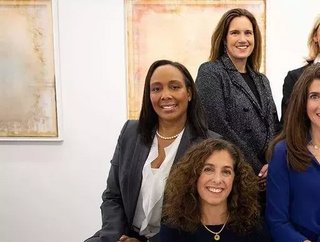 Fiserv tech will underpin new bank aimed at serving women's economy in US through business lending and financial services...
A new challenger bank is partnering with leading fintech Fiserv to serve the 'women's economy' through business lending and other financial services. 
First Women's Bank will leverage Fiserv's platform to accelerate its launch for 2021. It aims to support SMBs in the United States led by women and will be "the only bank in the [US] with a strategic focus on the women's economy," according to the institution's president and CEO Marianne Markowitz. 
The goal is to create a "first-of-its-kind platform to connect small businesses with innovative capital solutions, provide opportunities to promote gender equality, and cultivate a community that fosters strategic partnerships and inclusion," Markowitz says. 
First Women's Bank says one of its key goals is to leverage fintech to "drive growth and deliver an exceptional customer experience". It aims to offer a full suite of financial services, including process management tools and platforms allowing customers to aggregate their financial information. 
Fiserv advised on the central processing and digital engagement technology that will underpin First Women's Bank, allowing it scale nationally and serve a diverse national lending market in the US from a central flagship location in Chicago that, while focused on women, will also compete across other banking verticals.
Supporting the community
As part of the partnership, First Women's Bank has also joined Fiserv's Back2Business scheme, an initiative to help small, minority-owned businesses impacted by COVID-19 get back on their feet through financial support, technology solutions and business expertise. The goals align neatly with those of First Women's Bank, which will help bring the programme to Chicago early next year.
Danelle Hawig, Vice President of segment strategy for Bank Solutions at Fiserv, says: "We're committed to enabling the bank to create an intuitive and secure digital experience that reflects their brand and vision."
Pictured (L-R): Members of the First Women's Bank Founding Group, back: Kim Vender Moffat, Ann Danner, Amy Fahey. Middle: Misha Blackman, Melissa Widen, Beth Wnuk. Front: Lisa Kornick, Marianne Markowi. Image credit