FinTech spotlight: Joust, banking for the self-employed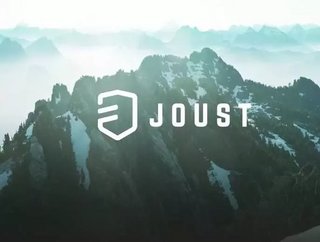 Following the recent announcement of its new app, FinTech finds out what separates Joust from its challenger peers. As the number of fintechs and chall...
Following the recent announcement of its new app, FinTech finds out what separates Joust from its challenger peers.
As the number of fintechs and challenger banks continue to grow it is perhaps unsurprising that banking has tapped into the freelance market. Incumbents aren't designed to suit self-employed workers whose income can be varied and so the challenger bank Joust combines an FDIC-insured bank account with a merchant account in order to accept all forms of payment into a single account. 
"We are thrilled to announce our new app. Since our beta launch, we have kept a steady eye on our users and really dug deep into our product feedback," says Joust's CEO and Co-Founder, Lamine Zarrad. "Our users are risk-takers who want one place to easily manage their finances — so they can have the time and space to focus on their passions. They wanted a modern, streamlined user experience, ways to quickly visualize their finances, and manage clients, income and payments. Basically, they want one business platform that helps them from point A to Z. Our new app does that and will continue to do so throughout the year."
Joust's defining features 
Security: Accounts are FDIC-insured up to US$250,000 and protected by 256-bit encryption. Accounts are monitored for suspicious activity while complying with federal banking relations.
Centralised control: In addition to sending and receiving money via the app, users can move money into "Goals." Joust has also adopted the in-app feature that allows users to lock and unlock cards, much like other challengers Monzo, N26 and Revolut. 
Efficiency: Invoices are customisable and users can receive payments in under five days as opposed to the industry standard of around 51 days. Joust's PayArmour™-qualified members have the additional benefit of receiving same-day payments. 
SEE MORE: 
About the founders
Since its creation in 2017 by Lamine Zarrad and George Kurtyka, Joust has been centered around the 57 million freelancers in the US. 
Did you know? 
The company's title makes an allusion to the etymology of the portmanteau "freelancer," which was first coined by  Sir Walter Scott (1771–1832) in 'Ivanhoe' (1820), to describe a warrior whose lance was not sworn to a lord's service, thus making them "free."
For more information on all topics for FinTech, please take a look at the latest edition of FinTech magazine.