FinTech Profile: Monese, the bank for refugees and expats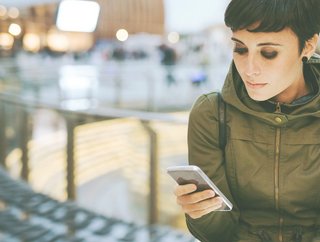 Monese is one of the latest challenger banks to join the ranks. FinTech gives you the low-down on the UK fintech company and how it differs&n...
Monese is one of the latest challenger banks to join the ranks. FinTech gives you the low-down on the UK fintech company and how it differs from its competitors.
Background:
Monese was founded in 2013 by Estonian entrepreneur, Norris Koppel. The bank employs around 200 people, which according to Financial News is due to go up to 500 by the end of the year. The firm is headquartered in London, with offices in Tallinn, Berlin and Lisbon. Though it has fewer users than that of rivals Monzo and Revolt, it followed close behind them in the Fintech50 2019 rankings.
Top 5 features of Monese 
1. The card for expats Monese targets itself at expatriates who may not have a strong credit history or set address. Applying for accommodation or a bank account upon first entering the country is a vicious circle, as you often cannot apply for one without the other. Customers can use the Monese app to receive wages and can apply for an account without proof of address, breaking the cycle.
2. Free premium accounts for refugees As a part of refugee week, the bank announced back in June that is was going to launch free premium accounts for refugees across the U.K. The account would normally cost £14.95 a month, but users who have been granted asylum and received their Biometric Residence Permit (BRP) can access the discounted product. Though Banks are legally obliged to accept BRP's, Monese notes that a lot of banking staff across the industry aren't trained to recognise them, placing the digital bank at a competitive advantage. The bank is also working with a number of charities, including Refugee Education Training Advice Service, the Derby Refugee Advice Centre, RefuAid, Gloucestershire Action for Refugees and Asylum Seekers, and Jobs Education and Training North.
3. No proof of address? No problem For those who are either new to the country or do not have a proof of address as someone else may pay utilities, can apply for current accounts. this shift is going to open up the market to a customer-base that has previously been alienated. Users just need to provide a photo of themselves (selfies accepted) and a photo of either their passport or national ID.
SEE MORE
4.The bank for freelancers The digital bank provides a personal current account for freelancers. According to the Monese, many other banks are reluctant to provide business accounts to freelancers as a regular and balanced income is not guaranteed. Accounts that receive inconsistent payments are often frozen. To combat this, Monese has created an account with no minimum threshold, all accessible via the app and friendly to travel.
5. Your money remains safe Most challenger banks now have these security features, but it is always important to know what a bank is doing to ensure your money is safe. Like its digital competitors, Monese can be controlled via the app, and this includes the deactivation of a card should it be lost or stolen. Should you find the card was lost down the side of your sofa, you can re-activate the card. 
Usage of the app from other devices require authorisation from the main account and a passcode to access the app. The bank is also a registered agent of PrePay Technologies Limited and emphasises that it does not reinvest customer funds but keeps corporate and customer funds separate. 
Did you know?
At the end of September 2019, Monese launched Google Pay across Europe for customers in Belgium, Denmark, Finland, France, Germany, Ireland, Italy, Norway, Poland, Sweden and Spain.
For more information on all topics for FinTech, please take a look at the latest edition of FinTech magazine.
Follow us on LinkedIn and Twitter.
[Images: Monese]