FinTech profile: Marcus, by Goldman Sachs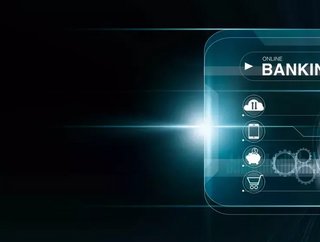 Marcus is an innovative digital bank and mobile banking app developed and launched by Goldman Sachs...
Marcus was launched in 2016 by Goldman Sachs to help people achieve financial wellbeing.
The digital challenger bank, named after Goldman's founder, offers an online savings account, no-fee personal loans for retail customers and a checking account.
In 2019, Marcus introduced a consumer credit card in conjunction with Apple and, more recently, it launched a dedicated mobile banking app earlier this year.
While operating with an independent startup mentality, Marcus still holds close the values and aims of the broader Goldman Sachs organisation - namely, putting the customer at the heart of every action.
Value is key, for example. The company offers financial products that are intended to help customers, from personalised loans with fixed rates and payments options that can be customised, through to savings accounts that allow the setting of specific financial goals.
Marcus' loans offer transparency, too. For example, there are no hidden fees and an early withdrawal fee associated with its CDs.
The Marcus app
Money at your fingertips, says Marcus of its app - available on both the Apple App Store and Google Play.
The platform is designed to provide fast and easy mobile access to a customer's Marcus accounts 24/7.
The Marcus app allows for the complete management of money. For example, users can check balances, schedule transfers to and from other banks and make loan payments.
It also allows for the setting, tracking and achieving of specific financial goals designed to help with greater financial wellbeing.
The latter includes options to create recurring deposits, for example, or to review any transaction history and further understand how much interest has been earned on an account.
Similar functionality is used for the managing of loans. In this instance, the Marcus app allows users to check remaining balances and set up and manage an auto-pay feature for ease of use.
Loans and savings
Marcus offers several types of loan service, including debt consolidation, home improvement, wedding, moving and relocation and vacation.
The company differentiates itself from others by taking no signing up fee. Rather, says Marcus, "the amount you're approved for is the amount you'll receive".
Simplicity is built into the offering, delivering on the brand's customer-first approach.
Loans, it says, can be taken in as few as five minutes through a straightforward process that runs from customised personal options based on initial information, through to the completing of an application by entering personal information.
Marcus' savings proposition is built on the financial expertise of Goldman Sachs. Savings options include an online savings account, a seven-month no penalty CS and a one-year high yield CD.