Fintech Interview: Khalid Parekh, Founder and CEO of Fair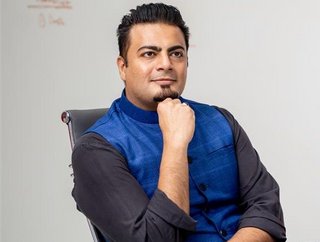 An interview with Khalid Parekh, the founder and CEO of Fair, where he discusses the story behind his company and the overall fintech industry
Khalid Parekh is the founder and CEO of Fair, a free international money transfer company promoting Halal banking.
Fair is headquartered in Houston, Texas, and offers up to 4% in dividends backed by liquid money inside investment pools.
In this interview, Khalid discusses the origins of Fair, how it works, and his long-term views on the fintech industry.
Here's what he had to say:
Khalid Parekh (Full Q&A Interview)
Q: What made you want to get involved in fintech?
As I explained in my recent Fast Company magazine article, financial technology makes all sorts of things possible. For example, it allowed us to launch a membership-driven neobank Fair, which strives to offer solutions for underserved communities that usually pay excessive bank fees or even get completely pushed out of traditional banking services.
With more than half of Americans lacking an adequate emergency fund, improved banking solutions could be a game-changer for many, and so fintech puts more of those goals within reach.
Q: What inspired you to start the concept of Halal banking?
Fair is the first halal-certified neobank in the U.S., certified by the Accounting and Auditing Organization for Islamic Financial Institutions (AAOIFI). I was inspired by the fact that Halal banking is rooted in shared equity and restricts charging or profiting from interest. Its ethical requirements offer a solution to some of the inequities in traditional banking, such as Black and Hispanic consumers paying twice the fees of their white counterparts.
Halal financial practices provide an ethical and equitable alternative to traditional banking. Any individual regardless of culture or income stands to benefit from more transparency and control of their day-to-day finances. The wealth-building opportunities that are within reach on our platform also offer promise for chipping away at the wealth gap that continues to limit financial advancement in communities of colour.
Q: What else sets your approach apart?
Fair aims to practice socially responsible investing (SRI), an approach to investing that reduces exposure to companies that are deemed to have a negative social impact. The fintech also practices ESG investing, which measures the sustainability of an investment and its overall impact in three specific categories: environmental, social and corporate governance. It's also working with the United Nations High Commissioner for Refugees and World Relief, and will donate 2.5% of profits to refugee missions globally, as well as racial economic empowerment initiatives.
Q: From your experience raising US$20m USD successfully, what lessons can you share with other fintech startups to learn from your experiences?
The lesson that I would share is that you need to observe what people want in any given marketplace and identify an honest and innovative way to give it to them. I have watched as traditional banks have limited people's financial freedom by charging excessive fees and interest, and consumers have accepted it because, until now, there haven't been better options. That was the sweet spot we identified for Fair neobank.
Q: Why is it so important now more than ever to focus on improving financial literacy?
Improving financial literacy is the key to making informed decisions and managing money effectively. As we have seen this past year, life can be unpredictable. For this reason, financial security has been more important than ever. That security is easier to achieve when you know how to efficiently manage your funds.
Learning how to avoid pitfalls like poor spending habits or accumulating large amounts of debt is key to success. Making smart decisions will create less stress and anxiety for the future. Financial literacy gives people the tools to work toward personal and professional freedom. And this in turn gives people the capability to move from surviving to thriving.
Q: What are the best ways fintech companies can accelerate their growth?
It all starts with a good team that shares your values and your goals. That really can put you a step ahead of the competition.
Q: What excites you the most in the field of financial technology right now? And how do you anticipate things to play out by 2030?
Artificial intelligence and robotics excite me a great deal. These and other advanced technologies allow us to improve our products to fit the customers' needs.
Q: Please summarise your life in 3 words.
Blessed, Inspired, Driven.
Q: What is next for Fair in the coming 24 months?
The next two years are going to be highly active and exciting times for Fair. We are planning to launch several new products in the first and second quarters of 2022.
Additionally, we hope to grow our customer base significantly. Meanwhile, scaling our team to make sure we meet high customer expectations and continually innovate our product offering will be crucial.
Q: Last, what is the one thing you want everyone to know about Khalid Parekh?
I have lived the American Dream, immigrating to the US with $100 in my pocket, and being blessed to have achieved great business success. This greatly helps me to understand what many Americans are going through when it comes to achieving their goals and dreams, which is why I launched Fair bank.
***