Embedded payments to rapidly increase in the next five years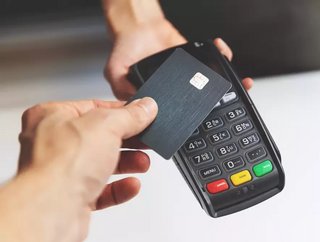 A new report from OpenPayd has shown that embedded payments are to become the most popular form of embedded finance
New data from OpenPayd, a leading global payments and banking-as-a-service platform, has revealed that most European brands are looking to join the embedded finance boom and will do so via embedded payments offering.
Nearly all companies surveyed (96%) said they were planning to offer embedded payments to customers in the next five years or are seriously thinking about doing so, edging out embedded banking (94%), short-term lending (69%) and embedded insurance (69%).
When asked what might drive a faster rollout of embedded finance services, customer demand came out on top (70%). Followed by new revenue streams (67%) and improving customer experience (63%).  
Investing into embedded payments 
The Open Banking Implementation Entity (OBIE), the body set up by the UK's Competition and Markets Authority (CMA) highlighted Open Banking payments as a particularly strong use case for the technology. Between February and August 2021, there were 11 million Open Banking payments, compared to 700,000 in the whole of 2020. 
As revealed in the report, 73% of European brands plan on launching embedded financial services within the next two years and the embedded payments will be the mechanism of choice. In total, embedded payments services are expected to generate €277.46 billion of revenue in Europe over the next five years. Brands are already investing heavily in embedded payments with almost a quarter (22%) having embedded payments in development and three quarters expecting to take products to market within the next two years.
Transforming the payment process 
"Embedded payments deliver the convenience consumers expect by seamlessly fitting into the checkout process. Merchants are using embedded payments to transform what was a strictly functional payment process into a personalised, intuitive experience," said Iana Dimitrova, Chief Executive at OpenPayd. 
This research on embedded payments reveals some detail about implementation too, with businesses pinpointing one key success factor in rolling out an embedded payments offering - curating customers' journeys. According to the brands surveyed, the three most appealing aspects of embedded finance are: retaining the front-end customer experience (85%), increasing the number of customers touchpoints with their brand (84%) and offering mobile wallet or current account options to customers (79%).
"What will drive this change will be the collaboration between those brands that want to provide embedded payment solutions and the technology companies that can help build them. The market is quickly being established and we're already seeing the appetite from businesses and consumers  - the time is now for brands to leverage embedded payments," added Dimitrova.