Digital startup Current taps into millennial banking mindset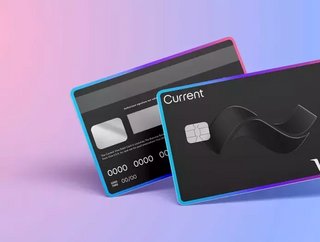 Current's latest $220m Series D round has resulted in the digital banking fintech tripling its value from $750m in November to $2.2bn today...
Established by CEO Stuart Sopp in 2015, strives to bring affordability and accessibility to banking for everyone.
It achieves this primarily through the 'Current Core' - bespoke technology that imparts greater speed, stability and cost efficiency to the fintech's community of users. Benefits include:
Challenging the sector
The startup's Series D was led by VC firm , which lists tech leaders such as Facebook, Pinterest, and Instagram among its exits.
Current's acceleration in the US neobank space is bringing it into close proximity with longstanding favourites such as . Speaking with , Sopp expressed optimism regarding the company's future and satisfaction with the quality of recent investment.
"We have exceptional investors who have looked at Current deeply and believe that we're one of the winners in this neobank space.
"We're here to challenge the existing bank fraternity. Over the next 10 or 20 years, most young adults won't see branches as a viable alternative to banking — it will be digital only, and they will have to catch up with us."
Banking on younger customers
Notably, Current's objective has been to target individuals earning less than $45k per year, with the average customer age being approximately 27.
The inclusivity, ease, and community of challenger banks speaks to a broader feeling that traditional banks aren't doing enough to maintain younger customers' business. According to a :
53% of millennials don't consider their bank distinctive from others
c.30% believe holding a bank account may be unnecessary in the near future
73% would be more excited about a new offering from Google, Paypal, or Square than a release from their own bank
Clearly the alienation exists, and it's a problem that incumbent banks all over the world must contend with. While they might have longevity and reputation on their side, these things alone won't be enough to save traditional banking from the more innovative and youthful offerings of , , , and other challenger banks.
Image source: Current