Digital bank Revolut enables account switching across Europe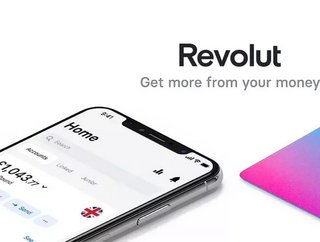 Currently one of the UK's most prominent fintech startups, Revolut is now enabling customers to switch their account in 10 new European markets...
The bank is currently valued at £4.2bn and has over 15 million customers. In November 2020, it that it was finally profitable (approximately five years after it was founded).
Although Revolut officially filed for its UK banking license in , it has held a challenger bank license from the European Central Bank (via the Bank of Lithuania) since December 2018. However, this particular authorisation precluded the provision of certain activities like investment services.
Now, indicate that Revolut's customers in Bulgaria, Croatia, Cyprus, Estonia, Greece, Latvia, Malta, Romania, Slovakia and Slovenia will be able to become full Revolut Bank customers. Doing so will protect customers' deposits and allow them to claim up to €100k if the bank becomes defunct.
QR codes: Innovating payments
Always focused on the future, Revolut has also been exploring new payment options that are more suitable for social-distancing. This has included a remote payments solution in 2020 and, , QR codes for business customers.
"The popularity of QR codes has increased as this payment method is quick, easy and allows people to make socially distanced payments which are increasingly important during the global pandemic," said Paulo Guichard, Product Owner for Acquiring at Revolut. 
"We've removed the need for additional devices or hardware, as all business owners have to do is use their Revolut Business app and show customers a QR code to accept payments straight away through this efficient and touch free method." 
Paying with this method follows a simple four-step process:
Open the Revolut Business app, create a 'payment request' and select 'QR code'
Select your desired currency, amount, and reference/description
Display the generated QR code to the customer
The customer will now be able to pay with their preferred platform (Apple Pay, Visa, Mastercard)
Image credit: Revolut