Customer-centricity and financial inclusion enrich banking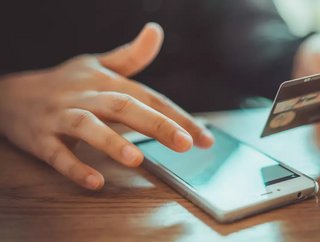 Matt Williamson, VP at Mobiquity, shares his views on banking's future, the potential of financial inclusion, and why the customer experience is everything
Modern banking has the potential to exceed the capabilities of its former incarnation through a combination of digital technology, cultural realignment, and a new emphasis on the customer.
In an exclusive Q&A session, FinTech Magazine (FM) spoke with Matt Williamson (MW), Vice President for Global Financial Services at Mobiquity, a leading global specialist in the design and implementation of digital products and services.
FM: In recent times, how has the customer experience changed in banking?
MW: We surveyed a group of consumers over the age of 18 and found that, across the board, the use of digital banking mobile apps has increased since the onset of COVID-19. 
In addition, 48% of respondents agreed that switching banks is easier than it used to be, with 40% saying they'd consider switching banks to get better digital tools. Millennials are especially susceptible to account switching in the short-term, with roughly 33% likely to switch in the next 12 months. 
Therefore, banks must start paying attention to the customer experience they're creating. If they aren't investing in digital, now is the time to commit or risk losing both future and existing customers.
FM: To what extent can digital products build and/or maintain customer loyalty?

MW: The pandemic elevated the need for convenient and safe options in virtually every industry, and banking is no exception. Our research proved that digital banking drives more loyalty. Banks that want to maintain their customers need to invest in a seamless customer experience and the digital products that younger generations expect. 
With millennials surpassing baby boomers as the largest generation, we've seen the shift in the way many organisations reach, obtain, and retain customers. For many, this means creating digital products, such as digital applications or platforms, or a combination of hardware and software that get to the heart of what customers want and need, when they want and need it
FM: Are there any particular products or use cases you can provide to illustrate your point?

MW: Our work with ila Bank is a great example. With over 100 million millennials and tech-savvy young people in the Middle East, where over 50% of business owners are under the age of 35, Bank ABC saw the need to give this generation of consumers an easier way to manage their finances. The team proudly built the first cloud-based, digital bank in the Middle East. 
Another example is our ongoing work with several large credit unions in the United States, where we are helping them digitally transform by modernising, unifying, and streamlining their digital banking platform. To reach more customers, you need to offer them the products and solutions they expect.
FM: If digital is the future of banking, will the physical element of banking become obsolete?
MW: While the future of banking is undoubtedly digital, we can never underestimate the power of the human touch. Although the current consensus is that one must replace the other, that is not the case. Instead, one should augment the other. We call this "putting the human touch in touchless banking." 
The 'Community Banking Hubs' appearing around the world are an example of this. These hubs allow customers to show up on specific days at a specific venue other than a brick-and-mortar bank branch and meet with a representative from your banking brand.
FM: Is there anything that isn't being widely discussed on this subject that you'd like to highlight?

MW: By adopting or creating digital products and services, you can reach a wider audience outside of your traditional market or geography. This level of access and financial inclusion is critically important for everyone. Digital enables you to democratise access to financial services, based not on economic status but on having access through a smart device. 
When banks make financial inclusion and access their priority, they are taking a customer-centric approach that enables the user to make smarter financial decisions through multiple product service options, regardless of the bank they choose.