Curve joins the European fintech race to expand to the US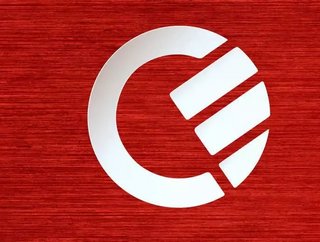 Today it has been announced that the UK fintech, Curve, is the latest to join the likes of Raisin, N26, Revolut and Monzo in the rush to expand statesid...
Today it has been announced that the UK fintech, Curve, is the latest to join the likes of Raisin, N26, Revolut and Monzo in the rush to expand stateside.  
Curve is the first UK fintech to open an office in Brooklyn, which is considered a flourishing hub for tech startups. The opening of the new office is set to create upwards of 185 jobs by 2024. It will also invest around US$17mn in research and development over the decade. It joins other fintech institutions such as Raisin, N26, Revolut and Monzo, who have made the shift to the US market over the last year.
Heading up the US expansion is VP, Head of North America, Amanda Orson. Orson will be operating from the Brooklyn Office in order to lead the US team in its growth. 
[image: Amanda Orson, VP, Head of North America]
"In the race to own the consumer relationship, Curve is building the perfect product for the US market at just the right time," said Orson. "US consumers aren't clamoring for a different, or additional, bank - they want their financial products to provide a better user experience. Curve's all-in-one value proposition, ease of use, and obsession on customer experience are exactly what the US market needs. I am honored to join the team and lead Curve's product expansion in the United States and be able to start this adventure from the world's premier financial hub, recruiting from a pool of the best tech talent in the world."
SEE MORE: 
Eric Gertler, Empire State Development Acting Commissioner and President & CEO-designate said, "New York City has long been known as the center of the finance industry — and our rapidly growing tech ecosystem is building on that strong foundation to support some of the most innovative, interesting, and successful fintech firms. Curve's decision to open its first U.S. office in Brooklyn is a testament to everything the Empire State has to offer, and we are proud they will call New York home for years to come."
"While New York City has long established itself as the epicentre of the finance industry, we have also become a global leader in tech innovation," said NYCEDC President and CEO James Patchett. "As we build on that success, we're proud of our work to attract Curve to Downtown Brooklyn, which we believe is the new frontier for a thriving fintech community that will create good jobs for New Yorkers and strengthen our city's tech ecosystem."
This move follows on from a notably successful 2019 for the company, which closed its series B funding half way through last year, taking the company's valuation to $250mn.
What is curve? 
Curve is a payment card that allows several cards to be consolidated into one application. The card, which is issued by Wirecard, hosts a number of benefits such as: free spending abroad; 1% cashback from retail giants such as Amazon, Uber, Netflix and Sainsbury's and Time Travel; and swap a purchase to a different card within the app. 
Today the platform has over 900,000 users and over US$1.6bn has passed through the platform
Did you know? In September 2019, Curve became the fastest UK startup in history to raise GBP4mn in crowdfunding on Crowdcube.
[images: Curve]
For more information on all topics for FinTech, please take a look at the latest edition of FinTech magazine.
Follow us on LinkedIn and Twitter.