COVID-19 has altered business models of banking irreversibly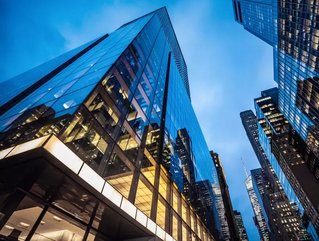 A new report from Marqeta indicates that 96% of European banks have been affected by the pandemic, with 78% stating it will shape their future strategy...
A new from indicates that 96% of European banks have been affected by the pandemic, with 78% stating it will shape their future strategy.
Among the prevalent changes will be an increased focus on cashless payment methods, less physical branches and enhanced digital banking services. From its survey of 200 executives, 80% responded that COVID-19 had accelerated their digital transformation, with 89% declaring that R&D had been expedited from months to years.
Indeed, the financial services landscape has changed so comprehensively in such a compact timeframe that the majority (76%) consider banking business models to be irreversibly altered. 
Change is coming
A renewed emphasis on innovation, particularly in the field of data analytics, means that banks have the opportunity to create a faster, better and more intuitive digital-based experience for customers. 
Marqeta relates that approximately one third (34%) are concerned that failing to keep pace with new developments would result in losing their market share.
"COVID-19 has ushered in a new age of digital banking. Banks need to ensure they are prepared to adapt for this world, and many are set to double down on digital services and capabilities," stated Ian Johnson, Managing Director Europe at Marqeta.
"But, to do this, they need to overhaul legacy technologies that don't provide the agility required to respond to the needs of the market. To adapt and thrive, traditional banks need to be supported with modern core banking and payment platforms that can support the requirement to digitally transform and provide the flexibility needed for their future banking strategies."
Barclays executives found Pennyworth
High-profile executives appear to be taking this sentiment onboard; Jeremy Takle and Ben Harvey, both former directors at , have recently founded the neobank venture in an effort to fix what they consider 'broken banking'.
Simultaneously addressing the shortcomings of both high-street and first-gen digital banks, Pennyworth's mission is to finally deliver a 21st-century banking experience to consumers.
"Banking is broken and our mission is to fix it by making it easier for busy people with complex needs to achieve their financial goals," . 
"Traditional banks continue to exploit busy people by providing poor value, impersonal service, and the first wave of neobanks have failed to break that inertia because they are too busy battling to win current accounts that most people don't want to switch."
The success of this venture could be a catalyst for still-further change in modern banking, which could be unrecognisable by 2030.