Citi pledges US$1trn towards sustainable finance by 2030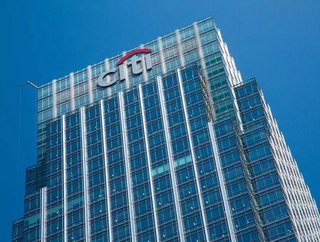 Citi has simultaneously announced that it will be committing $1trn to sustainable finance and exiting 13 EMEA and Asia retail banking markets...
The , a rapid update on the company's , released in July 2020, features substantial new investment.
Designed to harmonise with the UN's , Citi has boosted commitment in some areas by 100%, such as increasing its environmental target from $250bn to $500bn.
Specifically, the company will focus on the following areas:
Renewable energy and clean tech
Water conservation
Sustainable transport
Accelerating the transition to a low-carbon economy
Socio-economic development for education, housing, healthcare, financial inclusion, diversity and equality
COVID-19: Clarifying the value of ESG
"As the pandemic has made clear, our economic and physical health, our environment and our social stability are all inextricably linked. At Citi, our response is similarly multi-pronged and interconnected," said the company.
Indeed, 2021 has already seen several significant ESG developments for the company: in March, Jane Frazer, CEO, Citi's net-zero emissions by 2050 plan.
The company was named to the COVAX Facility to support the distribution of vaccines and has also to pandemic-related relief efforts. Despite all this, Citi remains focused on how it can remain a force for good through finance:
"While there is still much to do and the challenges are immense, our goals are both ambitious and urgent and our commitment to collective action - with governments, clients and competitors - is stronger than ever."
Citibank pulls out of 13 retail banking markets
Elsewhere, Citibank has made the significant decision to 13 retail banking markets across EMEA and Asia.
With shutdowns in "Australia, Bahrain, China, India, Indonesia, South Korea, Malaysia, the Philippines, Poland, Russia, Taiwan, Thailand and Vietnam," according to the BBC, the company is labelling this as a consolidatory move. 
Citi reported a healthy Q1 net income of $7.9bn, seemingly confirming that the move isn't motivated by financial losses. Frazer has stated that the scale necessary for competition in these regions simply did not exist:
"As a result of the ongoing refresh of our strategy, we have decided that we are going to double down on wealth. We will operate our consumer banking franchise in Asia and EMEA solely from four wealth centres, Singapore, Hong Kong, UAE and London."
However, the shift notably contrasts with the more expansionist moves of Citibank's peers like HSBC, Goldman Sachs and JP Morgan, all of which are exploring the Chinese market. 
Did you know? Jane Frazer ranked #3 on our 'Top 100 Women in Fintech' list. Read the full list here