Cashplus achieves full bank status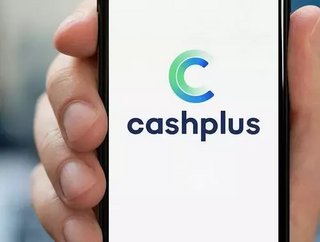 Leading UK fintech Cashplus becomes a bank as it focuses on growth strategy...
One of the UK's longest established fintechs has achieved full banking status. Cashplus, which was founded in 2005, offers digital current accounts and lending services to SMEs and consumers underserved by high street banks because of poor credit history. 
Reports reveal the Prudential Regulation Authority granted Cashplus an unrestricted banking licence, with approvals to start immediately using its £500m in customer deposits for lending.
The development has massive implications for the SME challenger banking sector, as Cashplus serves 1.6m customers, 7% of which consist of brand-new UK businesses.
Cashplus has a goal to lend £1bn to SMEs and claim 10% of all new UK businesses by 2024. Rich Wagner, CEO and founder of Cashplus, explained, "Where some firms have burned through piles of cash in the pursuit of growth at all costs, our disciplined approach and positive product economics mean that we can grow with confidence. Now we're a bank, there is a tremendous amount of potential waiting to be unlocked."
Cashplus lending
The move to full bank status will see the fintech accelerate its growth and position itself against competitors such as Monzo and Tide. 
Until now, Cashplus, which operated via an e-license, has been unable to lend out customer deposits and has been reliant on costly funding from other financial organisations. This has been a hindrance to the fintech's products and services.
The company won't have to undergo the expected 12-month period of restricted services that applies to most startups. Instead, it immediately becomes a fully licensed bank.
Wagner said, "We had some very unattractive lending terms from traditional high street banks — the new licence will take our cost of funds from nearly 10% down to zero, and allow us to provide more widespread lending solutions for SMEs in a period where they need it the most."
He continued, "When we started out 15 years ago, we got the first-hand experience of the pain that small businesses face when dealing with big banks.
"These same small companies will be crucial to the UK's economic recovery and they will need a bank that takes them seriously, providing what they need to be successful. So, while big banks are slamming the door shut, we'll be welcoming customers, opening up lending and delivering enhanced products to support them through the challenging months ahead."
Fintech competition
The fintech market is becoming increasingly competitive in the UK, which is second only to the US in terms of investment and growth globally. The move by Cashplus also highlights increasing competition in the small business banking market, as rising numbers of companies have changed their focus away from less profitable retail customers.
Indeed, many of Cashplus business customers are startup companies, and the bank is optimistic that it will benefit from an uptick in new enterprises generated by the economic downturn.
Prominent digital banks such as Monzo, Starling and Revolut have also shifted their attention from consumers to business customers and are focussed on aggressive growth in the market. 
But Cashplus's established reputation is advantageous in comparison to market startups, said Wagner. "Our data on lending is extensive and the ability to have five to seven years of credit data on overdrafts, credit cards and the like from day one puts us in an advantageous position."