Can Monzo avoid the failures that brought down Xinja?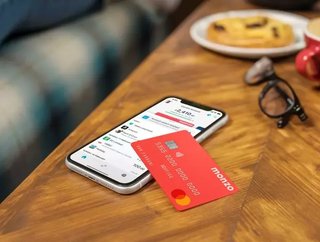 UK challenger bank Monzo could face the same demise as Xinja if it doesn't address core business model failings, claims GlobalData...
UK challenger bank could face the same demise as if it doesn't address core business model failings, claims .
Founded in 2017, Xinja was an Australian digital bank that, due to complications caused by the COVID-19 pandemic, struggled to secure enough funding to survive and eventually exited the sector in December 2020.
Katherine Long, Banking Analyst at GlobalData, states that the bank's offering above-market deposit rates and not deploying them back as loans was a primary issue, although she also highlighted a lack of focus on revenue-generating activities as particularly problematic:
"Xinja did not prioritise early on trying to create a sustainable future with revenue-generating products, and it was too late when it finally dawned that it needed personal loans and wealth services instead."
Fighting against unprofitability
Despite taking a leading position in the UK digital-only banking market, Monzo, according to GlobalData, is incurring annual losses of £100m. This is despite managing to raise US$717m in capital to create a new range of products and fuel a potential US expansion.
"By creating a leading current account product that generates practically no revenue, either from merchant or marketplace fees, its business has become an increasingly expensive charitable cause for the UK market," adds Long.
Current attempts to restrict features on the free account and therefore incentivise the use of Monzo's premium offerings could be misguided: UK customers show little willingness to pay for banking services in the current economic climate, and US customers legally cannot be charged.
Tom Blomfield exits the company
The founder of Monzo, Tom Blomfield, recently on the grounds of mental health. Fuelled by pandemic-related pressures and a dislike of being at the helm of a company that quickly accelerated past its "scrappy startup" origins in only five years, Blomfield's exit will make Monzo's future even more uncertain.
However, despite its problems, Monzo remains a banking platform with an enviable customer ranking for its service and online user experience.
Long concludes that the bank should avoid "trying to sell what was once free" and refocus on its ability to attract and engage its customers. Future development around loans and wealth services to maximise revenue could solve its underlying profitability problems.
"The bank should also learn from the likes of in the US, a company that has given low-income customers the tools to help them manage their money easier on conditions such as using their cards or receiving their monthly pay."
Image credit: Monzo