British public backs digital-only banks
2 min
More than a quarter hold a neobank account, with that figure set to swell to almost half the population in five years, according to a new survey...
More than a quarter of Brits hold an account with a neobank, a figure which could swell to almost half the population in the next five years, according to a new study.
Research conducted by personal finance comparison site finder.com found 27% of the public said they have an account with a digital-only bank, and a further 17% said they plan to open one in the next five years - 11% of which said the will do so in 2021.
The survey was conducted by Censuswide between 6 and 8 January 2021 and questioned 1,671 adults across great Britain.
Convenience was cited as the biggest reason neobanks were so attractive, particularly set against the backdrop of the COVID-19 pandemic. Others said they simply needed an extra account, and believe digital banks offer a smooth and seamless onboarding process, free from the red tape of incumbents. Flexibility in money transfers is also high on the agenda, but it isn't just functionality driving more adults to fintech challengers: 1 in 10 people surveyed said they liked the 'trendy cards'.
Scepticism also grows
On the inverse, an interesting divide has developed between those embracing fintech solutions and those opposed to handling their finances online or through apps.
The same survey conducted last year found 23% of people were not considering a digital-only bank account, while this year the number has risen dramatically to 42%. Should these estimates play out, around half of Brits will be banking on the mobile device, while the rest will be staunchly opposed. Those reticent to make the leap said their incumbent bank account was surprisingly flexible and had performed particularly well throughout the COVID-19 outbreak.
Matt Boyle, a banking specialist at finder.com, said the findings showed "digital-only banks are here to stay".
"The pandemic has also played a role in the rapid digitalisation of the banking industry, with those who had never experienced online banking having no other choice but to take their finances online," he added. "It seems that Brits are starting to realise the convenience that can come with digital banking and this is reflected in our research."
Citizens Bank and Bizagi webinar: Meet the speakers
2 min
In Citizens Bank's upcoming webinar, the company will discuss how digital transformation has enhanced critical banking processes...
In Citizens Bank's upcoming webinar, the company will discuss how digital transformation has enhanced critical banking processes.
There's still time to sign up to the event - 'How Citizens Bank digitally transformed credit card fraud and claims processes' - which will be held on 7 July at 3pm BST. .
Having provided an overview of the and the to be discussed, we'd now like to properly introduce the speakers: , Senior VP at Citizens Bank; , Professional Services Director at Bizagi; and , Senior Director at Blue Prism.
Now in his tenth year at Citizens Bank, Dixon heads up the company's Consumer Banks Intelligent Automation initiatives. Prior to joining, he held previous roles in finance as a COO and a consultant. Dixon also held the rank of Sergeant in the US Army.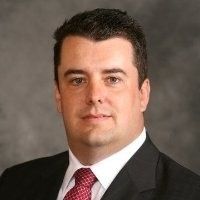 Rhule has had a diverse career that include roles at Nike, FedEx, the US HSS, and more, however a common thread has been his skilled application of technology.
Holding Masters degrees in both IT Systems Management and Project Management (both from Keller Graduate School of Management), Rhule joined Bizagi in 2019. As such, he seems to be a natural asset for the company's mission of creating synergy between businesses and IT.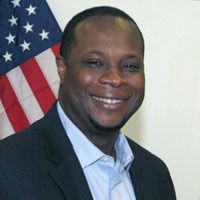 Finally, Jain joined Blue Prism in 2020. He held a variety of executive positions throughout a long and impressive career. In addition to working at Blue Prism, Jain is also an incumbent Instructor in Intelligent Automation at the University of Toronto.
Jain's value to Blue Prism is obvious: the company is positioning itself as a leader in intelligent automation, unlocking opportunities for operational efficiency for over 1,800 businesses across 150 countries.