BNL collaborates with Tink on multi-banking technology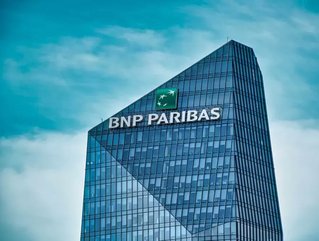 BNL, BNP Paribas has upgraded its mobile banking app's capabilities in partnership with rising fintech pioneer Tink...
has upgraded its mobile banking app's capabilities in partnership with rising fintech pioneer .
A result of the companies' broader strategic alignment in the European market since the beginning of 2020, the new 'multi-banking' feature will allow customers to gain a holistic view of their finances by consolidating account overviews (even those held with other Italian banks) in a BNL-developed environment. 
Regarded as merely the overture of an increasingly interwoven relationship, the next step is anticipated to be focused on money management. 
"With over 100 years in the banking industry, BNL is one of the most respected and well-known banks in Italy. This first important step in our partnership gives BNL's 2.5 million customers a better understanding of their finances with just one app," said Daniel Kjellén, Co-Founder and CEO of Tink.
"We look forward to continuing to work with BNL, as part of our strategic partnership with BNP Paribas, to help it create more services powered by open banking technology."
The power of collaboration
As we in our December 2020 edition (pg.46 to 55), the onus is currently on banks to partner with fintech entities to ensure their services are customer-centric and designed for the digital era.
Incumbents might have an inherent advantage over challenger banks because of their well-established customer base, but this cannot and will not sustain lasting prominence. 
BNL, through its partnership with Tink, appears to be aware of this and because of its perspicacity has now achieved something relatively unique in the Italian banking market. 
"We are one of the first banks in Italy to offer multi banking to its customers, helping them to better manage their money by having an overview of their finances held with different banks, all in one place," said Marco Tarantola, BNL Deputy General Manager and Head of Commercial Banking Division. 
"This is the first step in our collaboration with Tink, which will enable us to continue developing our open banking strategy – driving innovation for the bank and adding real value for our customers."
Incorporating digital
With Tink's platform now being used to connect over 3,400 banks and 250 million customers across Europe, the utility of incorporating digital is now almost axiomatic.
McKinsey & Co the results of major incumbents utilising digital techniques with startlingly positive results. For instance: "Goldman Sachs' Marcus consumer lending franchise...surpassed $3bn in US consumer lending volumes [in 2018]. 
"Goldman used established digital sales and marketing techniques to become a leading provider of consumer finance in a short period of time. It hit $1bn in loans in just eight months while many competitors took over a year."