Barclays announces collaboration with SaveMoneyCutCarbon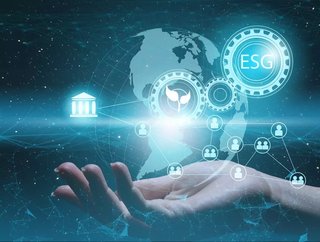 Barclays has joined forces with SaveMoneyCutCarbon to help its corporate clients reduce their carbon, energy, and water use
Barclays, a British universal bank, has announced a collaboration with SaveMoneyCutCarbon, the digital aggregator providing a unique marketplace that brings together both effective products and specialist advice. 
With access to SaveMoneyCutCarbon's marketplace and tools, Barclays Corporate Banking clients will be guided through ways to reduce their carbon, energy and water use, making their operations more sustainable.
As part of Barclays' commitment to supporting clients to transition to sustainable alternatives, the collaboration will enable Barclays Corporate Banking clients to book a free video call with a SaveMoneyCutCarbon mentor to explore their options. These include carbon reduction audits to identify untapped saving opportunities; end-to-end design, supply and installation of energy and water saving projects; and support with ESG reporting.
Commitment to a more sustainable business 
In 2020 Barclays invested in SaveMoneyCutCarbon, the first under the bank's £175m Sustainable Impact Capital programme, which aims to make strategic investments in innovative, environmentally-focused businesses. 
Helena Sans, Head of Mid-Corporate, London & Southeast UK Corporate Banking, said: "Barclays is committed to helping our clients to transition to more sustainable business models. Learning about the work SaveMoneyCutCarbon does, their experience and knowledge and how they can help businesses across the UK to be more sustainable is invaluable. This is at a time when businesses really need this level of practical tips, advice, but also the real capability to deliver energy, water and carbon saving projects, driving bottom line profit and green credentials"
Reducing carbon footprints
Founded in 2012, SaveMoneyCutCarbon has helped its customers to reduce their carbon footprint whilst saving money by using water and energy in more sustainable ways. The company has gone from strength to strength, with over 1000 audit and installation projects completed to date, and a recent selection as the NHS Sustainability Supplier of the Year for its works with Cambridge University Hospitals' world famous Addenbrooke's Hospital.
Mark Sait, CEO, SaveMoneyCutCarbon, said: "Inspired by COP26, businesses know it's time for change but need help on what to do, and we look forward to supporting businesses using our platform, tools, proven products and delivery capabilities.  We are uniquely positioned to help facilitate the retrofit challenge faced by the UK's domestic and commercial building stock and turbocharging companies' adoption of energy and water efficiency to achieve the UK's net-zero carbon target.  Our vision is to become the 'go to' brand for homes and organisations that want to reduce consumption, reduce their carbon footprint and be more sustainable. And collaborations like this really work for everyone and the planet."