Banks have only six months to improve digital offerings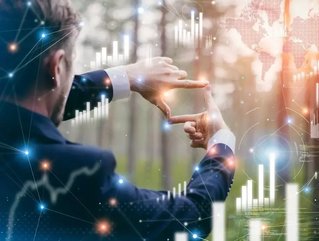 Customer experience expert Quadient has warned high-street banks that the window for enhancing their digital services is closing fast...
Customer experience expert has warned high-street banks that the window for enhancing their digital services is closing fast.
The company references McKinsey & Co's article '', which found a "muted" response from those surveyed in the US and Europe on their intention to switch from branch-based banking to online options, although Latin America, Africa and APAC were generally more enthusiastic (Exhibit 10).
The reason, Quadient surmises, is a general consensus that challenger banks offer a better digital experience and sometimes even a superior service level altogether.
found that , and (all digital banks) ranked as the top three in terms of 'overall service quality'. In fact, the only category where these banks were not in at least the top four was in 'branch service', and that's only because it wasn't applicable to them as digital-only entities.
The race for improvement
According to Andrew Stevens, Principal, Banking and Financial Services at Quadient, this contrast is a cause for concern. Despite the pandemic forcing banks to close branches and refocus on their digital portals, it appears that not enough is being done to win over consumers.
"Rather than being the moment digital investments paid off, instead it was a wake-up call that many banks do not yet have the finished article. If they don't become more customer-centric in the next six months, banks should expect their customer base to shrink," he warned. 
"The challengers currently lead the way, using mobile and online systems built with customers in mind that make account holders' lives easier, rather than more difficult. One-way relationships typically don't last long, and customers who don't see their bank investing in their digital experience are likely to switch away."
Innovating a solution
As we explored in our , the rising popularity of challenger and neobanks, as well as the transformative customer experience they provide, has thrown down the gauntlet to incumbents. Clearly, innovation is the only way to level the playing field.
"The value of a digital service is in offering more than just telling customers what they know, or giving them the same information and services they already had on existing channels," continues Stevens, and high-street banks don't even need to start from scratch.
"To add more value for customers, they must first consolidate their customer data and channels so customers have a unified experience. This will enable banks to catch up with the challengers, build loyalty to keep hold of their customers and demonstrate the benefits of using largely online and mobile services over regular branch visits."