BankiFi CEO discusses the language of SMBs for banks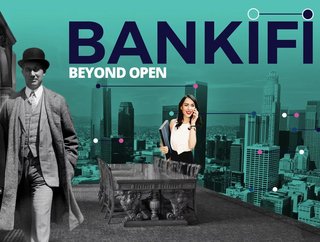 BankiFi's CEO and founder, Mark Hartley, discusses the future of SMBs and open banking technology as digital transformation continues
In 2017, the fintech industry exploded with innovation that garnered staggering investment levels, previously unseen in any other industry. Bold claims were made that the market would supersede the traditional banking sector in popularity and many institutions were concerned to see what would become of the space. Over the years, the fintech industry's disruptive efforts accelerated, and even the more sceptical banks began to acknowledge the competition.

Since the influx, we have seen a steadying within the industry, with many of the exaggerated claims made five years ago yet to come to light, and the realisation that the battle between fintech and banks would not simply result in a winner and loser. What the division did show us, however, is that the innovation, technology and marketing that fintechs have demonstrated are crucial pieces in the banking puzzle to create a stronger customer proposition.

Banks remain long-standing, trusted institutions, making customers feel comfortable and secure in their decisions to deposit, transfer and save their money. Over centuries, banks have proven their immense staying power, weathering the financial crash and more recently the Covid-19 pandemic. However, trust alone is no longer enough to retain and attract new customers, and over recent years fintechs have highlighted what could be the path to salvation for banks.
Are banks still at the heart of business?

Despite the agility and appeal of digital banks, I believe that traditional banks will still play a huge part within small business banking. We saw strong evidence of this in 2021 when the Incentivised Switching Scheme fell short of its 120,000 target to switch SMEs to challenger banks. Feedback from customers was that they are more than twice as likely to trust a bank over a technology company when it comes to sharing transactional data. [1]. Similarly, despite receiving significant capital under the Banking Competition Remedies fund, challenger banks have so far proved unable to capture any significant market share within the world of SME customers. In fact, between 2018 and 2020, the number of people using a 'Big Four' current account only decreased from 94% to 90%. [2]

These examples show us that there are significant advantages that traditional banks hold over the newcomers, however, the battle is far from over. In fact, we are currently seeing that the adoption of challenger banks and fintech solutions is on the rise within the market, and this is due to recurring issues that are not being addressed, where banks are not speaking the language of their customers – and for one sector in particular, they are seemingly not understanding the needs of modern-day small business owners in their marketing.
Speaking the language

The data outlined above may point to a lack of success for fintechs in the sector, but it would be wrong to disregard the impact that their introduction to the financial services sector has created. Undoubtedly, the sector has helped to expose several big issues within small business banking, which can't be ignored for much longer. One of the most notable flaws that has been highlighted is that the banking industry continues to lag far behind fintechs in its marketing efforts.

Traditionally, banks have taken a misguided approach to marketing with two key flaws. The first is that they would push their portfolio of products onto small businesses, which are rarely tailored for specific needs. Small business owners don't think about solutions in terms of product, and they don't want to be provided with multiple complex applications to juggle – instead they want to discuss their problem or requirements and be provided with an efficient solution. Furthermore, the second flaw is that marketing efforts are frequently conceptual and more focused on a brand continuation, which means that they are prone to lacking the direct approach of 'we recognise that these are the problems you face day to day – here is how we can support you with one easy interface.' This is a missed opportunity to speak directly to potential businesses and quickly illustrate why your bank offering matches their needs.

Furthermore, digital channel utilisation for marketing has increased in the past few years, and this is where the fintech sector has proved its deftness. In fact, while I wouldn't go as far as to call the sector 'style over substance' fintechs have certainly managed to maximise the marketing value of their sometimes-limited proposition.

There is no doubt that brand is important in the battle for customer acquisition and retention for business banking. At BankiFi, we recently conducted internal research on the subject. The findings indicated that users place far more trust in third party apps, which are more closely aligned to a bank's brand, or look like they were an extension of the bank rather than something separate. However, to capitalise on this preference, the banking sector must market itself to customers more impactfully, learning from examples in the fintech industry.

If banks can learn to speak the language of small business owners as fintech companies have, they will undoubtedly see renewed interest in their offerings and can deliver real value. However, to add maximum value for their small business owners, once marketing efforts are improved, banks need to ensure that they are making their solutions flexible and personalised for customer needs.

Collaboration is key

The small business community presents a significant opportunity for banks, with many desperately searching for banks who understand their requirements and can offer tailored, convenient solutions. So how can we provide the estimated 5.5 million SMEs in the UK with the service they need?

To put it simply, collaboration between each industry is needed. Increased collaboration between fintechs and the traditional banking sector would be the most beneficial for both parties, but most importantly, it would invariably benefit customers and SME owners.

The innovation we have seen in technology and implementation from fintechs is inevitably a crucial next step that banks need to appreciate and utilise to ensure that small business owner's specific needs can be met. By leveraging this technology, banks can benefit from the development and infrastructure that is already in place, saving crucial time and resources which can be redirected for further value.

These adjustments will help to move banks from a siloed approach to business banking needs into more flexible and personalised platforms which can provide all of the required tools for SMEs in one location.


Building a better future for SMBs

In conclusion, there are two steps that banks need to make in order to better serve the small business community.

The first is to overhaul their marketing approach and ensure that all communications are impactfully identifying and addressing issues that small business owners face on a daily basis, including cash collections as well as payments, invoicing, accounting and cashflow forecasting. The crucial second step is to embrace the innovative technology that has been provided by the influx of fintechs and integrate this into banking infrastructure to dramatically enhance business solutions.

The time is now for both sectors to stop looking at each other as rivals, and instead begin to assess the significant advantages that can be crafted with a closer working relationship.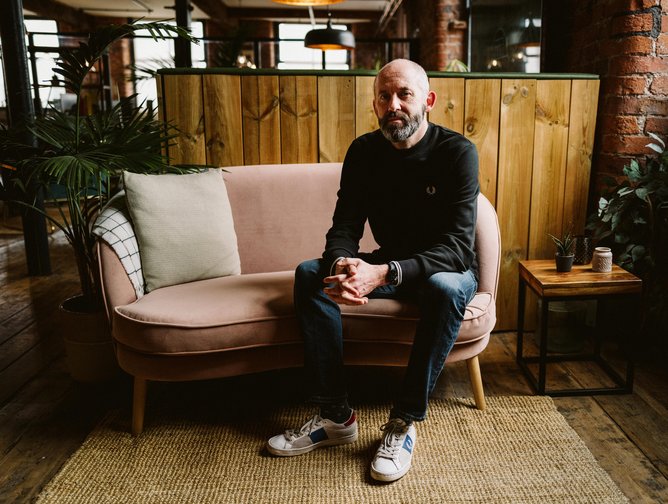 Mark Hartley, CEO of BankiFi
About the author: Mark Hartley is the CEO and Founder of BankiFi - a fintech that enables banks to provide a set of integrated services - accounting, invoicing and payments - designed around the processes small business customers use to run their business.