Bankable emerges as Paysafe's core banking partner
By Marria Qibtia Sikandar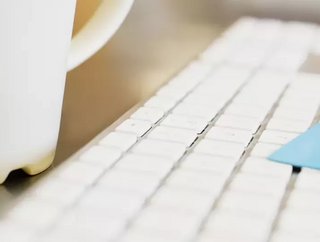 Bankable's banking-as-a-service solution to help Paysafe develop omnichannel banking services in a bid to drive revenue and reduce costs
Prominent specialised payment platform Paysafe recently announced a new partnership with Bankable, a global architect of 'banking-as-a-service' (BaaS) solutions. Paysafe's mission is to assist consumers as well as businesses to seamlessly connect and transact through leading practices in online cash solutions, digital wallet and payment processing. Connecting businesses and consumers across 70 payment types in over 40 currencies around the globe, Paysafe delivers services through an integrated platform. This makes its solutions tailored for mobile-initiated transactions, real-time analytics and the convergence between brick and mortar and online payments. 
When it comes to Bankable's services, it seeks to help financial institutions, corporates and Fintechs operate highly differentiated payment solutions with 'quick time-to-market'. Their core digital platform is available in white label and via API, helping their clients quickly deploy banking solutions that can involve digital banking solutions, virtual account solutions, payment processing services, mobile wallet services, and card programmes. Their instant implementation approach is their chief asset since it helps clients reap fast revenues, increase their attractiveness and valuation. 
In the light of Paysafe's agreement with Bankable, the two companies are expected to collaborate to launch a wide range of integrated omnichannel banking services from Paysafe. Bankable provides a white-labelled platform and secure and scalable API that assists companies in deploying targeted solutions, driving revenues and reducing costs by using its banking-as-a-service solution.  It will be serving as Paysafe's core banking platform, helping the company with technical support to upgrade its payments infrastructure. As a result of this, Paysafe is expected to enhance the value-added services that it provides its customers in different specialised industries across the globe. 
This is not the first time that Paysafe has collaborated with Bankable. Previously, Paysafe partnered with Bankable on its card issuing services, including the roll-out of prepaid cards for the British Red Cross 2020. However, the latest development in the partnership between both the companies is a first venture into the area of banking-as-a-service.
Chief Banking Officer at Paysafe, Noah Sharp, remarked that "at Paysafe, we're progressing a number of innovative banking-as-a-service initiatives and broadening our network of relationships with leading banks, and we have a lot of exciting plans up our sleeve. To work with a strong, proven partner like Bankable and the highly experienced team they bring is an important component of our delivery in this area. 
Adding to this, Founder and CEO of Bankable Eric Mouilleron commented that, "we very much value our multi-layered partnership with Paysafe, and we're delighted to announce this extension as we become the company's core banking partner. Paysafe is an ambitious organisation with some exciting plans ahead, and we are looking forward to supporting the company in the launch of its banking services on a global scale."