Anticipate your digital bank customers' wants and needs
By Martin Hyde, Head of Kinetic, HSBC UK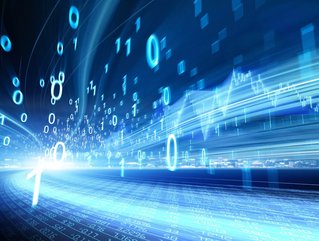 Martin Hyde from HSBC UK discusses his view that digital banks must ensure they're not just keeping up with customer demands, but are one step ahead
Small and medium-sized businesses (SMEs) have long been familiar with the need to rapidly adapt and innovate to meet the changing desires of their customers. This was something that became one of the driving forces behind the development of HSBC Kinetic – a digital-first banking app that has been built for SMEs, by SMEs. 
Customers told us that they wanted digital banking services to provide a quick and convenient way to get control over their finances, and that the pace of change in their businesses continues to be swift. When developing HSBC Kinetic, we wanted to ensure that it maps both SMEs' current needs and wants but also anticipates where they might go next. So what have we learned so far? 
Know your target customer base like the back of your hand
The first thing to think about when developing any new product is to build it based on what your customers want and not what you 'imagine' they want. That is why during HSBC Kinetics' development and beta, our team worked with over 3,000 SME owners to hone in on what they needed from a business banking app – via a range of 1:1s, focus groups, market research and surveys. When did they do their banking? Where did they do their banking? How do customers typically pay them? 
Customers resoundingly told us they wanted a simple, quick platform that helped them stay on top of their finances and understand what actions to take as a result. But they also wanted a human touch – so alongside automating various support processes, we ensured that it was easy for customers to reach someone for advice when needed. 
Keep listening 
While the information gathered provided a great underpinning to HSBC Kinetic, it hasn't meant we've stopped. As any customer focused business knows, listening to customers is an ongoing journey. 
Following the launch of HSBC Kinetic, we've kept listening. Utilising the App Store, Google Play Store, social media and surveys to monitor feedback. We know what customers like about HSBC Kinetic, but we're also seeing what they'd like us to change or develop. We then host a weekly discussion, or the 'Weekly Voice of the Customer' to talk through, in detail, how best to act on the feedback and any changes that need to be made.
Offer more than just run of the mill 
When it comes to today's digital banking services, providing customers with more than just simple banking products is vital. For HSBC Kinetic we leverage the data created through the app to offer relevant and timely insights to our customers – helping them harness their financial data to diversify their services and offering. 
Additionally, with the app built with Google Cloud technology, we've been able to leverage HSBC's existing infrastructure to migrate customers and also assure them of the same security features that protect some of the biggest companies across the world. This mix of fintech and global bank has allowed us to offer a truly unique service.
So far it's been a fun journey, but it is by no means over – there is always more to learn and work to do. That being said, I hope these tips prove to be of some use.
This article was contributed by Martin Hyde, Head of Kinetic, HSBC UK