Altus insight: financial institutions must stay abreast of digital transformation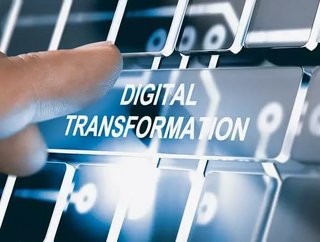 Digital transformation has led to some businesses seeing technology as "the big bad wolf". Sarah Bateman, consultant ofAltus, warns that businesses...
Digital transformation has led to some businesses seeing technology as "the big bad wolf". Sarah Bateman, consultant of Altus, warns that businesses must accept the rise of tech in order to succeed.
Who are the wolves?
Tech companies like Google, Amazon, Facebook, Apple, AliBaba and WeChat as well as the telecom giants - AT&T, Vodafone and BT. To these organisations, technology is not a commodity; it's at the heart of what they do. They are the corporate equivalent of digital natives.
Financial Services organisations, on the other hand, have historically been sluggish adopters of technology rather than innovators. But suddenly their customers (including financial advisers) expect them to have a significant presence on-line and for the whole experience to be primarily digital. Who are these digital experiences measured against? The wolves.
What happens when the wolves shine a spotlight on an industry?
For companies such as Google, the currency for developing, revolutionising and ultimately conquering a market is not simply monetary but also "interest" and "challenge". Does the area pose an interesting enough challenge for us to understand, disrupt and master? If the answer is "yes", be very afraid.
As the FS industry travels along its digital journey it draws attention to itself. With payments we have already seen that low hanging fruit can be harvested with relative ease. Banks are ripping out ATMs. People love gadgets, but more importantly, convenience. Many of us can't be bothered to use a card in our pocket when the solution is at our fingertips, our phone. What do we use? "Apple Pay", "Google Pay", "WeChat". Do consumers care who provides the underlying service? Not really.
And there is the rub, the actual "financial" work is relegated to the back-office, the glory (brand identification, loyalty), power and influence belongs to the wolves.
So the wolves have enjoyed success with payments, but what's next?
In 2020, Facebook plans to introduce its GlobalCoin cryptocurrency, enabling 2.4 billion monthly users to make payments or transfer money without needing a bank account. No surprise, as the head of Whatsapp is the former PayPal president. What about Aggregators? Savings? Loans? Investments? Insurance? It's just data after all…
Customer information is key to financial services. Anti-money laundering and consumer protection mean financial transactions cannot be anonymous or made without informed consent.  GDPR has given people the confidence that their data is "safe", feasibly making them less guarded about what they share. This results in a perfect storm, an environment where people are seemingly sharing data and an industry that relies on it. Those who possess the data, possess the power.
The wolves have the customers (and their data), the distribution network, capability and infrastructure. With PSD2 it will be easier for them to enter the FS solution market; they just need to create an ecosystem of partners and share the spoils.
So what do the wolves know about us?
They don't just know where, when and who we call, they implicitly understand our strengths and weaknesses, knowing when we use a big font (vision problem?), and where we like to go for lunch. This takes "Know Your Customer" to another level. In an environment where our choices are constantly recorded, from book preferences to how we manage our money every month, the nuances that can be extrapolated are limitless.
What about vulnerability or attitude to risk? Using a growing body of data collected over several years and life events, the wolves will be able to track user behaviour to accurately predict a person's nature. Compared to current question and answer approaches which reflect a person's state of mind at a specific moment in time, there is simply no competition!
Are financial services organisations ready to accept a Red-Riding Hood Granny role? Tucked away under the covers, reading ledgers and counting money? Excelling at the back-office may be a role FS organisations are comfortable with, but the brand loyalty will be associated with the wolves and they will not hesitate to switch suppliers. Granny is in serious danger of being eaten!