Younited raises €60mn to expand its instant credit offering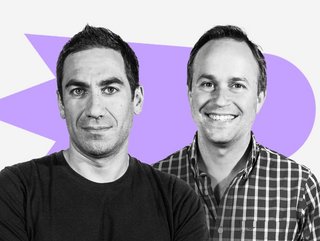 Younited was founded by Charles Egly (left) and Geoffroy Guigou.
French fintech Younited has raised €60mn in venture funding to grow its instant credit offering for European ecommerce customers, reaching unicorn status
French fintech Younited, which provides instant credit to European consumers at checkout, has raised €60mn in funding and secured unicorn status at the same time.
The investment comes from Younited's main shareholders Eurazeo, Crédit Mutuel Arkéa, Bpifrance and Goldman Sachs. It means a valuation of €1.1bn for the firm, which last raised over €130mn in a Series G funding round in 2021.
The capital injection will allow Younited to continue deploying its instant credit and open banking solutions, as well as building out partnerships in all five markets where it is currently active – France, Spain, Portugal, Germany and Italy. The fintech is also preparing to announce new European geographies in future.
The Paris-based company, which offers consumers up to €50,000 in credit at checkout to buy high-ticket items like smartphones or home furnishings, was founded in 2009 by Charles Egly and Geoffroy Guigou. It is embedded into online checkouts, meaning customers get an instant decision on credit as well as repayment terms of up to seven years. It has already served 1mn customers to date, achieving €3bn in cumulative gross merchandise value (GMV), with the average credit amount coming in at around €1,500. The firm expects to achieve €5bn in cumulative GMV this year.
Younited can be 'major player in European credit'
Charles Egly, CEO and Co-Founder of Younited, says: "While Younited's historical activity (direct-to-consumer) is profitable in 2022 across all of our five countries, this new fundraising will allow us to continue investing in our disruptive technology as well as in the deployment of our second activity (partnerships) launched more recently."
The partnership channel affords Younited's partners, merchants and financial institutions the opportunity to use the technologies and expertise developed by the company for deploying instant credit solutions on their platforms. It already enjoys high-profile partnerships with the likes of Orange and Microsoft, giving customers credit when they come to pay for goods in Xbox or the Orange Store.
Gilles Grapinet, Chairman of Younited and CEO of Worldline, continues: "This fundraising, despite a market context marked by the macroeconomic uncertainties we are experiencing, demonstrates the confidence of Younited's investors, which I fully share thanks to the demonstrated maturity of its development strategy. Younited has all the cards in hand to become a major player in the European credit industry."
Younited has also reported strong full-year figures for 2022, including GMV of €1.6bn (+70%) and total revenues of €190mn (+54%). The results, Younited says, gives it a critical mass with nearly €2bn in annual GMV as well as significant growth in both its D2C channel and its partnerships.