Financial Services (FinServ)
Women in fintech: PayU Africa CEO Karen Nadasen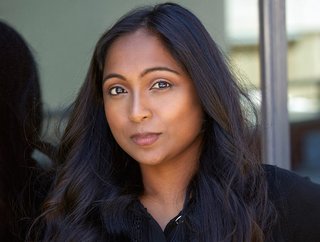 CEO of PayU Africa Karen Nadasen says she is "seeing an increase in the number of women considering careers in fintech, a much-needed change"
Fintech Magazine speaks to Karen Nadasen, CEO of PayU's Africa division, where she charts her rise to becoming a leading woman in the fintech industry
The CEO of PayU Africa, Karen Nadasen, discusses her role as a female leader in the fintech industry, detailing what can be done to boost the number of women working in leading industry positions.
Tell us about your role at PayU and how you came to be CEO of PayU Africa
PayU supports more than 450,000 businesses, from start-ups to enterprise-scale e-commerce retailers, to offer seamless payments and financial services across 50+ high-growth markets. Its mission is to create a world without financial borders.
I joined PayU in 2012 as a Product Manager and worked my way upwards, taking on the leadership of its business in South Africa in 2016 and in the African region in 2022. Over the course of my career, I have created, designed, and developed software products for regional retailers such as Shoprite and international technology giants like Microsoft and Tencent.
For the last 10 years, I have headed up diversity and inclusion for PayU across the continent and am an advocate for women in STEM. This work led me to be nominated for IT Personality of the Year 2017, included in the 100 Most Influential Young South Africans 2017, and named the Regional Winner (SADC) of Africa's Most Influential Women in Business and Government in 2018.
In my time working in technology, I've met so many bright and passionate people. They have further fuelled my belief in the power of technology to affect positive change, improve people's lives, and enable global financial inclusion and, in particular, female prosperity.
Which trend has had the biggest impact on driving diversity in fintech over the past year?
While fintech has made positive progress in recent years around diversity, more work is needed before it can be considered a truly inclusive industry. Diversity of thought and experience can only have an effective, positive impact when everyone feels empowered to contribute. According to Women in Tech South Africa, only 23% of technology positions are filled by women, and this number decreases for senior roles.
With the rise of artificial intelligence and growing evidence of bias built into algorithms, it is more important than ever to address the gender divide. The detrimental effects bias can have on people, and on businesses, are well-known to leaders. The future will be completely unfit for purpose if they lead this unconsciously.
According to an Oliver Wyman report, women control about 80% of purchasing decisions, yet businesses hire mostly men to envision and build products that engage communities they don't understand. Counterintuitively, considering that biased AI is part of the problem, artificial intelligence can also be an important part of the solution. If we collectively invest in developing bias-free algorithms, these could be harnessed to ensure fairer promotion opportunities and more equitable compensation.
Which areas of fintech are seeing the biggest uptick in terms of female leadership and interest - and why?
Fintech has emerged as a dynamic and exciting sector. There are plenty of career advancement opportunities, high salaries, and even the possibility of bringing about significant social change.
The industry is seeing an increase in the number of women considering careers in fintech, a much-needed change. In the fintech sector, women are also starting to take more leading roles, and the sector is beginning to grow a more diverse customer base.
In fact, at PayU EMEA, 53% of managers are women, and 25% of technical roles are held by women. We have always had women running our Finance department at PayU Africa, including the commercial finance team, which requires an in-depth knowledge of the fintech sector.
Which areas in fintech are not attracting women in your experience - and how can this be addressed?
In my experience, it's specifically developer roles that tend to attract fewer women.
My interest in technology started as a teenager. I was fortunate in that Computer Science was offered at my school, so I was exposed to coding from a young age. I think this is incredibly important because there's a clear and direct link between fewer women taking STEM subjects at school and university and fewer women entering STEM careers.
Providing more support and encouragement for women and girls studying, or considering studying science and technology subjects would go a long way to addressing this.
Programmes that educate men on the issue of gender representation, examine the barriers to entry and bias against women in the industry, and unpack unconscious bias, are also crucial.
Technology has no gender. People create it - so the more diverse we can make it, the better suited it will be to serve our needs and solve problems.
What changes would you like to see take place in fintech over the next year or so?
I'd like to see more accelerator programmes targeted to women, and more investment in and assistance for female-run businesses. I believe that we're on the right trajectory, we just need more! I'd love to see all fintech companies go as far as to support diversity and inclusion as PayU does, and more of a spotlight on successful women in the industry to inspire girls and young women.
******
For more insights from FinTech Magazine, you can see our latest edition of FinTech Magazine here, or you can follow us on LinkedIn and Twitter.
You may also be interested in our sister site, InsurTech Digital, which you can also follow on LinkedIn and Twitter.
Please also take a look at our upcoming virtual event, FinTech LIVE London, coming on 8-9 November 2023.

******
BizClik is a global provider of B2B digital media platforms that provides executive communities for CEOs, CFOs, CMOs, Sustainability Leaders, Procurement & Supply Chain Leaders, Technology & AI Leaders, Cyber Leaders, FinTech & InsurTech Leaders as well as covering industries such as Manufacturing, Mining, Energy, EV, Construction, Healthcare, and Food & Drink.
BizClik – based in London, Dubai, and New York – offers services such as Content Creation, Advertising & Sponsorship Solutions, Webinars & Events.