Wise and Swift join forces on faster cross-border payments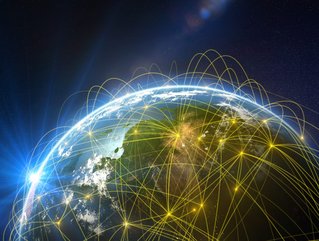 Wise and Swift want to empower banks and FIs to deliver faster international payments.
Wise and Swift are joining forces to empower banks and FIs to deliver more cross-border payment optionality as part of a broader long-term partnership
Industry heavyweights Swift and Wise are joining forces to help financial institutions to provide a greater range of options within cross-border payments.
The new partnership, announced today, will enable payments sent securely through Swift to complete seamlessly over Wise with end-to-end transparency. Financial institutions will be able to route Swift payment messages directly to Wise Platform, which is Wise's infrastructure solution for banks and major enterprises.
The Correspondent Services solution will provide greater speed and convenience alongside the breadth of Swift's platform, the two companies say in a statement. It's expected to be the start of a "broader relationship", reflecting in-market demand for additional ways to move money across borders.
One of the demands that consumers have is for faster cross-border payments; Wise already enables over half of customers' cross-border payments to settle in under 20 seconds, plus over 90% in under an hour. A simple configuration change will give financial institutions even faster, more convenient and lower cost international payments, the company claims.

Wise-Swift partnership 'empowers banks to innovate'

Steve Naudé, Managing Director of Wise Platform, says: "We know that banks face a number of challenges when it comes to enhancing their international payments, including that this often requires them to embed technology which is incompatible with legacy infrastructure.
"By simultaneously leveraging existing payments architecture and optimising payouts using Wise's global network, we are empowering banks to innovate effortlessly. Our network, combined with Swift's extensive reach and trackability, will make international payments more convenient, faster and lower cost for banks, without necessitating a major tech build."
Thierry Chilosi, Chief Strategy Officer at Swift, adds: "Swift has built an infrastructure that connects the world, that is trusted and relied upon every day. Our collaboration with Wise illustrates how Swift can be the bedrock from which the whole industry can innovate to improve cross-border payments and enhance the options available for customers across the globe.
"Cooperation such as this will be vital in our collective efforts to achieve the G20 targets for cross-border payments and enable the seamless, efficient and secure movement of value around a fragmented world."