Financial Services (FinServ)
Why customer loyalty platforms are more like typewriters
By Comarch S.A. Services Sector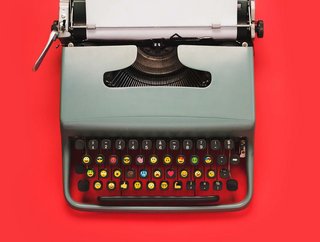 Loyalty programmes are like typewriters, Comarch says. You have the tools to create something great, but you still have to put in the hard yards yourself.
Just because an aspiring writer has a new Word document open right in front of them doesn't mean they will, without any doubts, create a gripping, larger-than-life story within that space. Don't get us wrong – it is possible, but whether the young writer will tell such a story or not depends more on their skills and imagination rather than Microsoft's popular software.
The same rule applies to loyalty programmes – and platforms we use to manage them. Just because you have all the tools needed to build a unique, truly immersive customer experience doesn't mean you will create one yourself. You see, that loyalty platform you bought (or intend to buy) is your typewriter – it doesn't work on its own. You must have some ideas for a loyalty programme first, and then use the tools to 'put your ideas down in black and white'. And in the world of customer loyalty, you have to make every idea count. All of us can tell the difference between good and bad writing – the same goes for loyalty programmes.

Again, what it means is that before you start using the platform, you need to have a clear vision of what you want your loyalty programme to look/feel like. Of course, the competition is fierce, so it's not like you can go for half-measures. Therefore, your loyalty programme should reflect your company's best qualities and values, at the very least.
We know we're not making it any easier right now. And if you have near-zero experience in this field, you most probably find the process of creating a concept for your loyalty programme intimidating at this point. Fortunately, there are a few ways to overcome this sensation and start making some progress.
How to launch a customer loyalty programme
Firstly, you can take a closer look at all the features of your loyalty platform and decide which of them can be used to make your idea for a loyalty programme even better. In other words, your platform can inspire you to develop a sound customer engagement strategy. That way, you may quickly realise that you will need some specific types of rewards and promotions, as well as some gamification mechanics, to make the programme feel just right. Plus, it's always good to be aware of what is possible and what isn't.
Secondly, you can analyse the work of your competitors. Just think about it – US consumers hold nearly 4bn memberships in customer loyalty programmes, which means there must be thousands (if not millions) of loyalty programmes in the United States. Now ask yourself a question: how many loyalty programmes are there in the world? The short answer is – a LOT.
And many of them were likely created by companies similar to yours. Therefore, you can study their apps, websites, their points mechanics, their rewards systems – and use all that knowledge to create your own loyalty programme. Pablo Picasso supposedly said "lesser artists borrow, great artists steal". Of course, we don't encourage you to steal anything literally – we simply recommend that you draw inspiration from the best.
However, you can't only be guided by other people's work – that is, unless you want to be unoriginal. Bear in mind that consumers have seen and experienced tons of content, and even though nostalgia is a currency these days, providing them with a loyalty programme that is strikingly similar to others is not the way to go.
So, thirdly, if you want your loyalty programme to truly stand out, you can consult with other loyalty programme experts on this matter. For example, you can contact with the good people at Comarch, who provide professional consulting services to help companies – no matter their industry, size, or technological maturity – bring their customer engagement ideas to life. Plus, those guys will add some of their own ideas to ensure that the company they're working with gains a competitive advantage.
This means that the responsibility for creating a loyalty programme doesn't have to fall on your shoulders. In fact, there's a higher probability that working with a loyalty consulting team will result in building a programme that catches everyone's attention – including your competitors.