Visa invests $100m in Generative AI innovation for payments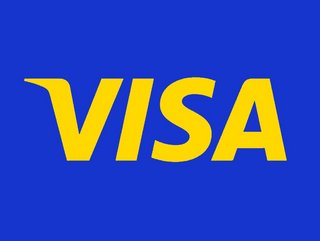 Visa's David Rolf says Gen AI could be 'one of the most transformative technologies of our time'.
A US$100m fund has been set up as part of Visa's corporate investing arm to fund innovative use-cases for Generative AI within payments
Visa intends to invest US$100m in companies that are using Generative AI to drive innovation within payments and commerce.
The global payments company has made available the nine-figure fund as part of an initiative led by Visa Ventures, its corporate investing arm. According to the company, the money will be used to invest in "the next generation of companies" who are building transformation Gen AI technologies and applications.
It is not Visa's first foray into Gen AI – in fact, the San Francisco-headquartered company claims it has been using AI in payments for 30 years already – but it will be seen as a significant vote of confidence in the power of Gen AI, which uses large language models (LLMs) to generate text, images and other 'generative' content when prompted from large datasets.
Gen AI is particularly useful in the financial services and payments industry anywhere there is a need for large amounts of text – such as marketing emails, customer services queries, and telephony scripts. But more broadly, it could be used to optimise internal processes and reduce the time dedicated to laborious or repetitive tasks.
Generative AI 'will reshape how we live and work'
There is a consensus that Gen AI will be one of the defining technologies of the next couple of decades. Bloomberg Intelligence believes Gen AI will become a US$1.3tn industry by 2032. That is up from just US$40bn last year, representing a growth of 3,250% in the course of just a decade.
Indeed, such is the demand for Gen AI, Bloomberg expects it "could add about US$280bn of new software revenue, driven by specialised assistants, new infrastructure products, and co-pilots that accelerate coding".
Jack Forestell, Chief Product and Strategy Officer at Visa, says: "While much of generative AI so far has been focused on tasks and content creation, this technology will soon not only reshape how we live and work, but it will also meaningfully change commerce in ways we need to understand.
David Rolf, Head of Visa Ventures, continues: "With generative AI's potential to be one of the most transformative technologies of our time, we are excited to expand our focus to invest in some of the most innovative and disruptive venture-backed startups building across generative AI, commerce and payments."
******
For more insights from FinTech Magazine, you can see our latest edition of FinTech Magazine here, or you can follow us on LinkedIn and Twitter.
You may also be interested in our sister site, InsurTech Digital, which you can also follow on LinkedIn and Twitter.
Please also take a look at our upcoming virtual event, FinTech LIVE London, coming on 8-9 November 2023.
******
BizClik is a global provider of B2B digital media platforms that provides executive communities for CEOs, CFOs, CMOs, Sustainability Leaders, Procurement & Supply Chain Leaders, Technology & AI Leaders, Cyber Leaders, FinTech & InsurTech Leaders as well as covering industries such as Manufacturing, Mining, Energy, EV, Construction, Healthcare, and Food & Drink.
BizClik – based in London, Dubai, and New York – offers services such as Content Creation, Advertising & Sponsorship Solutions, Webinars & Events.