US fintech Clair raises $175m towards earned wage solution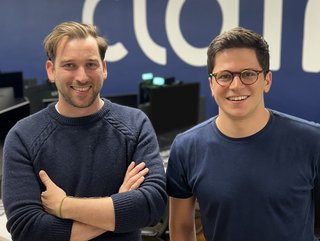 Clair was founded by Alex Kostecki (left) and Nico Simko.
American fintech Clair has raised US$175m, including US$25m in venture funding, to accelerate adoption of its earned wage access solution
US fintech Clair has raised US$175m in funding to launch an 'on-demand pay' solution that gives workers same-day advances on their salary.
The capital injection includes significant capacity from retail bank Pathward, which will provide FDIC-backed accounts to Clair users through Banking-as-a-Service (BaaS), allowing them to access their money. It also includes an additional US$25m in equity funding provided by the likes of Thrive Capital, Upfront Ventures and Kairos, which brings Clair's total venture capital funding to date to US$45m.
Using a single mobile banking app, Clair allows workers to get paid as soon as they finish their shifts, rather than having to wait for payday. There are no fees, and the fintech says it prevents hard-pressed Americans from turning to high-interest payday lenders – which can charge more than 600% APR.
It is one of a number of 'salary advance' or 'earned wage access' companies looking to introduce greater pay flexibility into the labour market, and there is plenty of demand for it; almost two-thirds of Americans are believed to be living paycheck-to-paycheck and, faced with a cost-of-living crisis, are likely to need microcredit to tide them over till payday.
Clair was founded in 2019 by Nico Simko, an Argentinian-Swiss immigrant to the US who noticed how difficult it was to get access to your pay outside of traditional pay cycles. Unlike other salary advance offerings, the partnership with South Dakota-based Pathward means that Clair users will also get access to other financial services – like a high-yield savings account and a Clair debit card.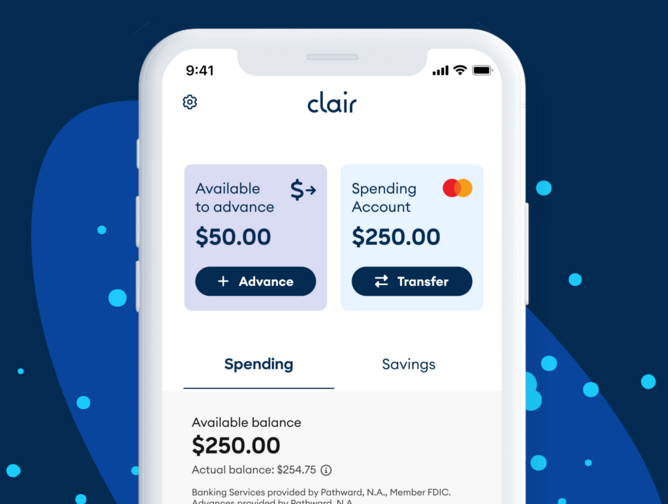 Workers access their money through Clair's mobile app.
Hourly workers 'astonishingly underserved' by banks
New York-headquartered Clair has already helped more than 50,000 workers get paid sooner, and has grown revenue by a factor of ten in the last year alone. It will use the venture capital funding to expand its team and accelerate adoption, with an eye on the 76m hourly workers who represent over half of the US workforce.
"Front-line workers are astonishingly underserved, as big banks don't see them as profit drivers and aren't building the solutions they need," says Clair Co-founder and CEO Nico Simko.
"This lack of support is unfair when half of Americans live paycheck to paycheck and don't have $500 in savings for an emergency, so timely pay is crucial for them to keep up with their bills. We're grateful to join forces with investors, partners and employers who believe in our mission of enabling people to responsibly customise their pay cycles to their needs."
Anthony Sharett, President of Pathward Bank, says: "We share common values with Clair, and our partnership has exponential power to increase financial access for more Americans regardless of the economic cycle. Through our BaaS solutions and strong risk and compliance framework, we're proud to be their bank partner, supporting their issuing and lending needs to meet the evolving demands of their growing business."
And Kareem Zaki, Partner at Thrive Capital, continues: "Clair's product has enabled both workers and employers to adapt in a uniquely challenging labour and economic environment. In addition to their exponential growth this past year, we've been pleased to see that Clair has consistently prioritised compliance and delivering tangible value to their customers."