UK BaaS fintech Griffin raises $13.5mn in Series A funding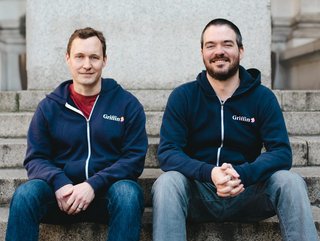 Griffin was founded by Allen Rohner (left) and David Jarvis.
UK fintech Griffin, whose BaaS platform allows fintechs and brands to offer embedded financial services, has raised US$13.5mn from the likes of MassMutual
Banking-as-a-Service (BaaS) platform Griffin has raised US$13.5mn in Series A funding led by venture capital firm MassMutual Ventures.
The funds will be used to support Griffin's go-to-market efforts and enhance its core banking infrastructure, including developing its embedded finance platform. As well as MassMutual Ventures, participation in this round also comes from existing investors Seedcamp, Notion Capital and EQT Ventures.
It comes on the heels of Griffin securing its UK banking licence with restrictions, as the company prepares to exit the so-called 'mobilisation' period. It also raised £12.5mn last year in a round led by Notion Capital, adding to an additional £6.5mn fundraise back in 2020.
Griffin bringing 'unique capabilities' to UK market
Griffin's BaaS platform will support fintechs and innovative brands who are looking to embed finance into their existing digital channels, paving the way for a range of features including bank accounts, access to the UK's payment rails, cards, an integrated ledger, and automated compliance technology. The fintech startup has already secured a few early partnerships with 11:FS and Cable, as well as an early-adopter customer in the form of embedded finance platform Liberis.
David Jarvis, CEO of Griffin, says: "We're fortunate to have found in MassMutual Ventures an investor with such conviction in what we're doing. This funding round not only validates our mission and strategy but also equips us with the resources to continue to deliver our innovative banking solutions to more customers."
Ryan Collins, Managing Partner at MassMutual Ventures, comments: "Griffin's licence and BaaS platform represent unique capabilities in the UK market and enable it to become a pillar for the fintech ecosystem. Its comprehensive product suite is tailored to serve fintechs, payment services providers and brands looking to embed finance offerings."